Congratulations Roxana & Claudiu!
Anaheim, California
Fall weddings are different in Southern California. For one, the days are often still sunny. And warm. Roxana and Claudiu had just such a day for their nuptials.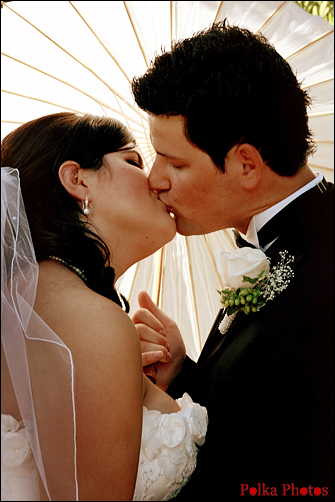 But I'm getting ahead of myself. First things first. In this case, that would be the getting ready.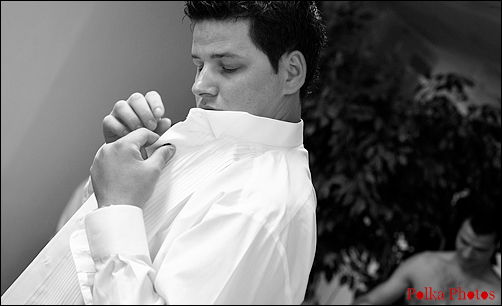 Claudiu makes sure his bowtie is just right.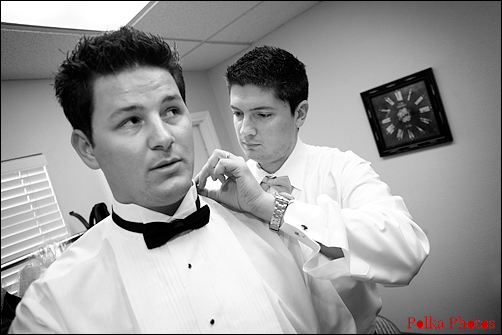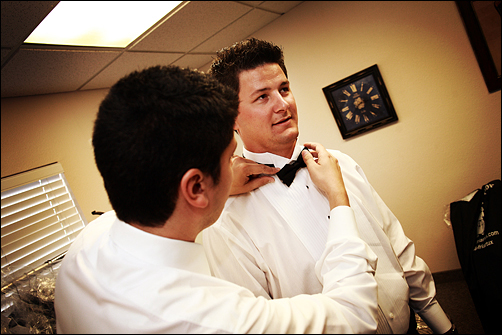 Roxana holds in her dress as her mom and bridesmaid tie the corset back.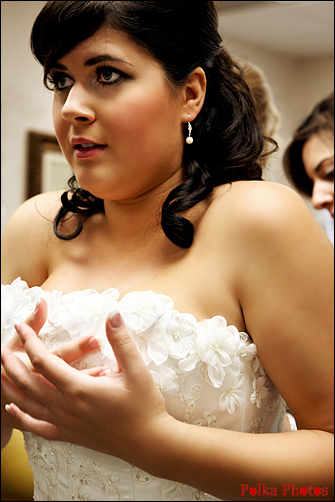 Almost done...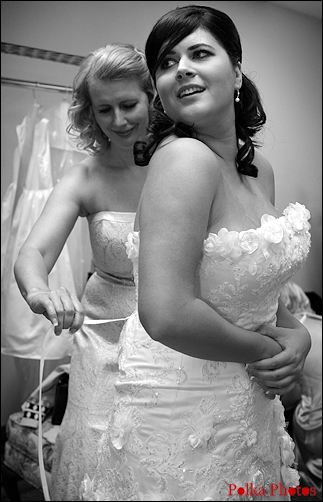 Roxana's mom puts in the bride's veil. Both the bride and her mom look so serious in this picture.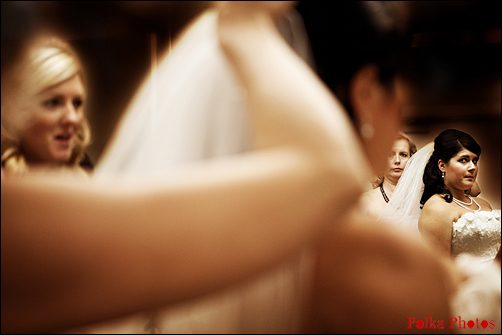 The couple said their vows in an outdoor ceremony at
Kindred Community Church
.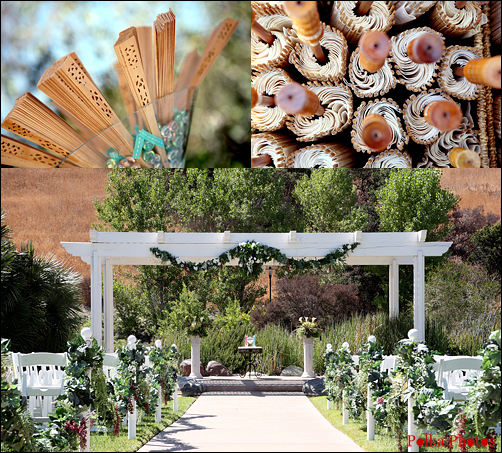 Roxana's mom and stepdad share a laugh before escorting her down the aisle.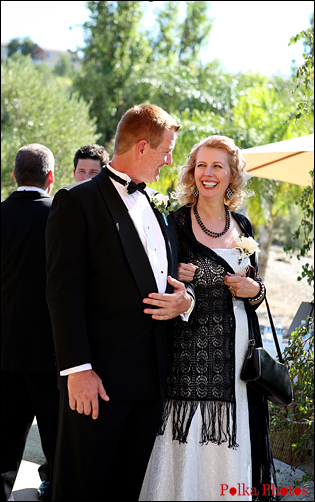 He returned to walk Roxana down the aisle.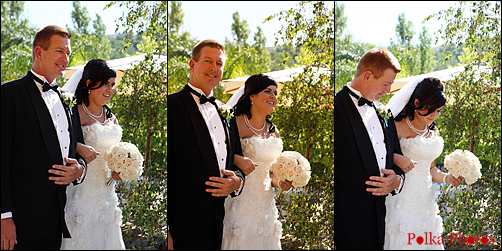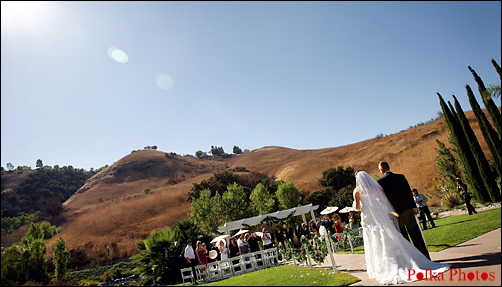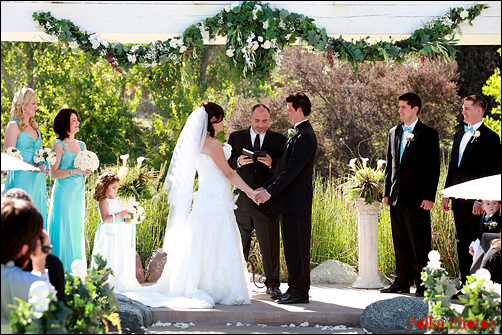 The ringbearer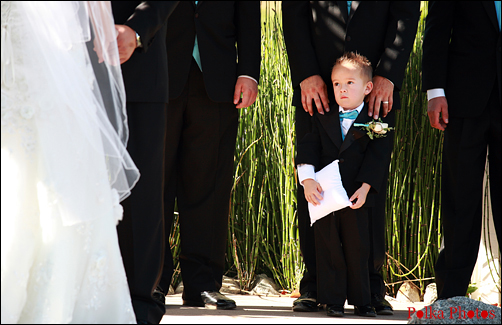 The flowergirl is so focused!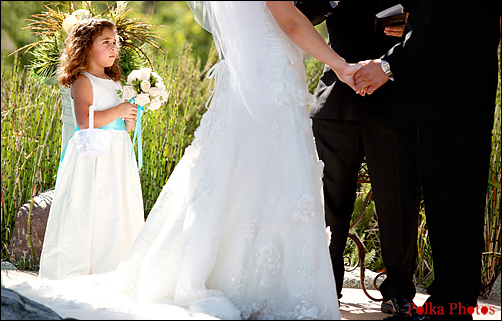 Love the polka dot dress.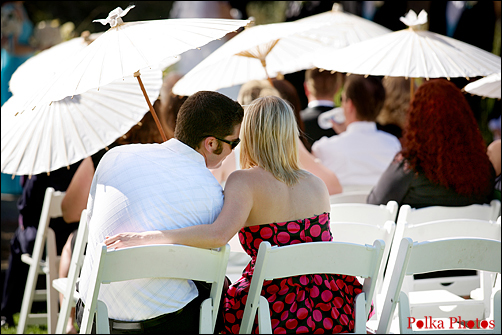 Michael went around the side to get another view of the ceremony.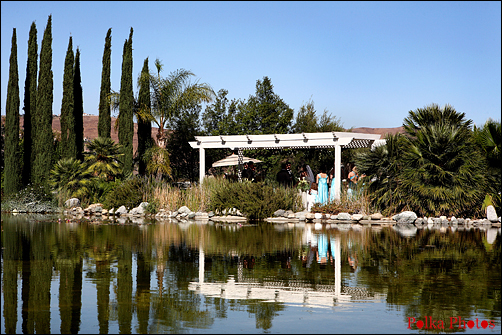 Then he took this photo of me.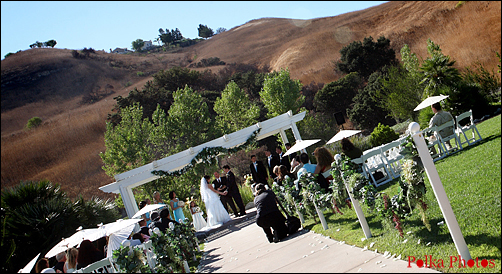 The ring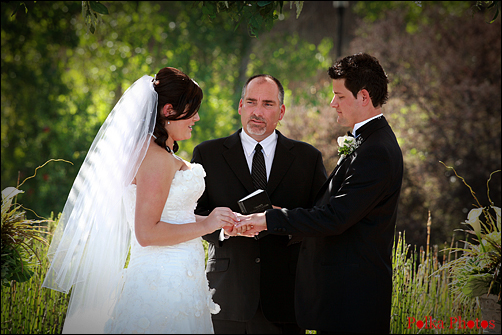 Sand ceremony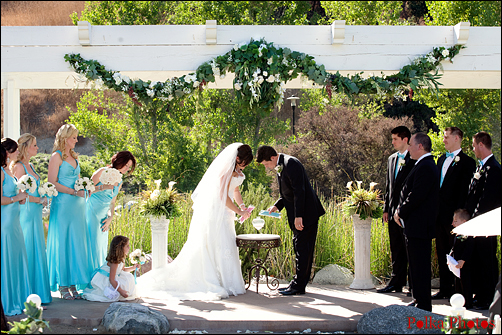 Prayer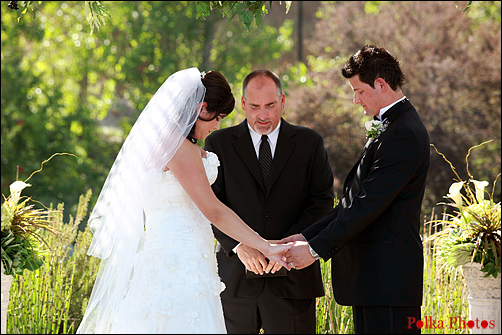 First Kiss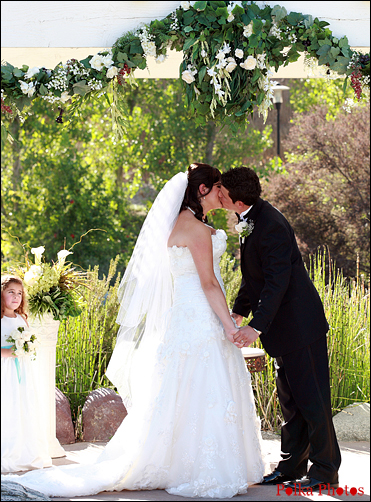 More...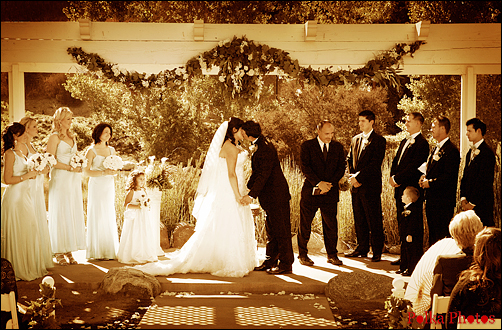 The new Mr. & Mrs.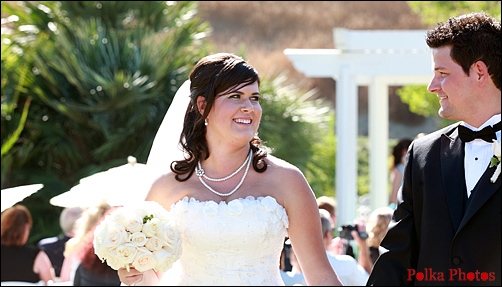 Now it's on to the reception...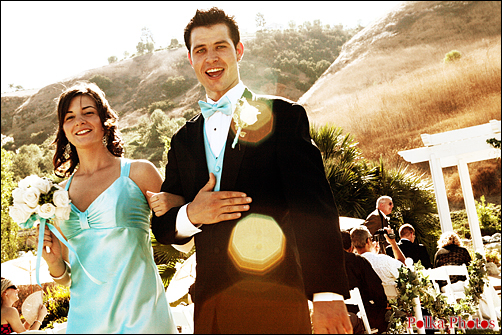 The bride requested a quick stop at her parent's house. She wanted a photo in front of the American flag. Both she and Claudiu emigrated here from Ireland, although they are originally from Romania. Their friends and family traveled from all over to attend their wedding.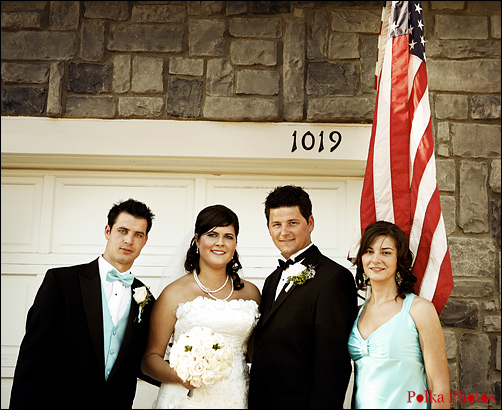 And of course we had to include Winston the dog.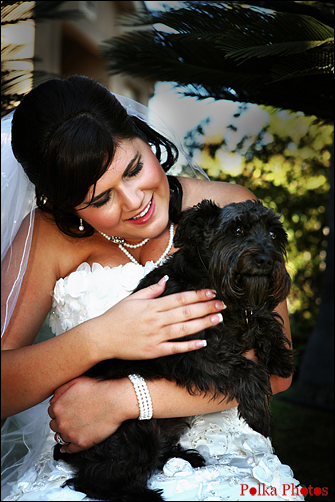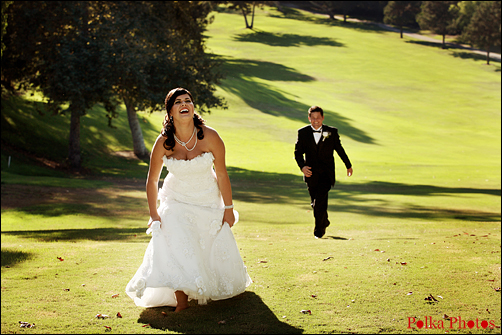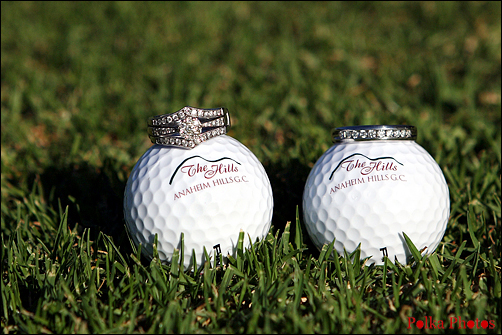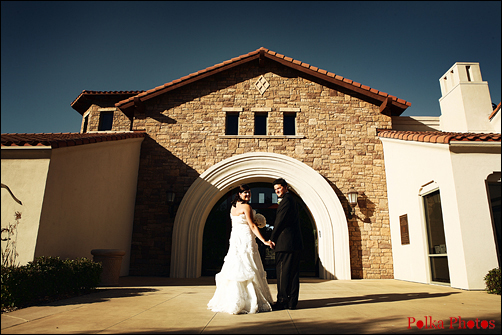 Quick touch-ups before their grand entrance.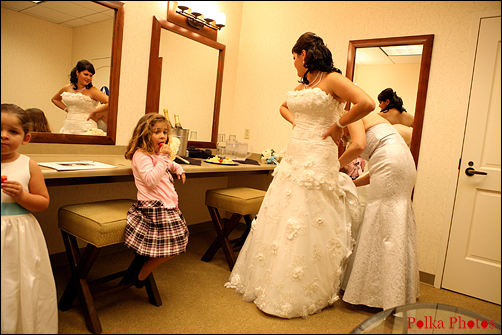 Roxana's mom toasts the happy couple, and all the attending family and friends.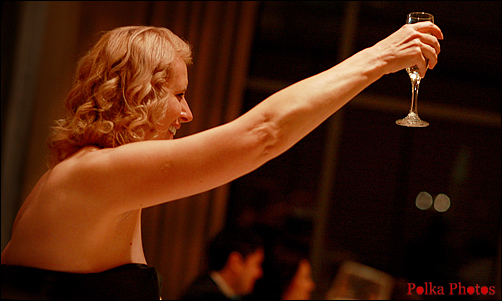 The flowergirl's sister took photos all night long.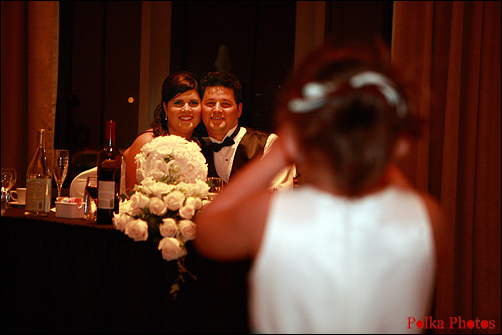 This salad looks so pretty!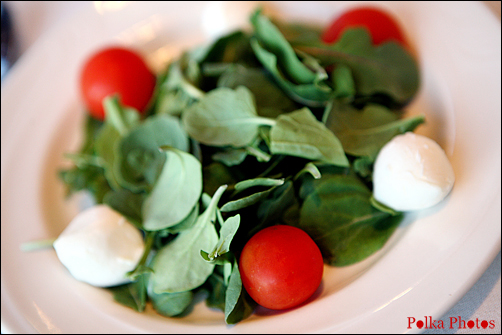 But cake is my true weakness.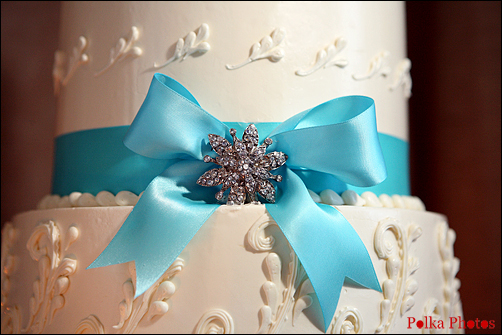 Mmmm cake!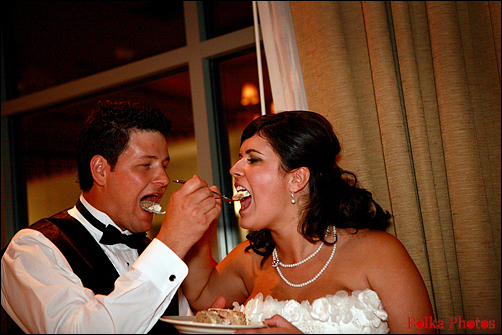 First Dance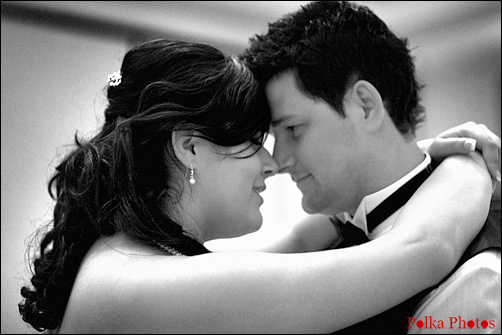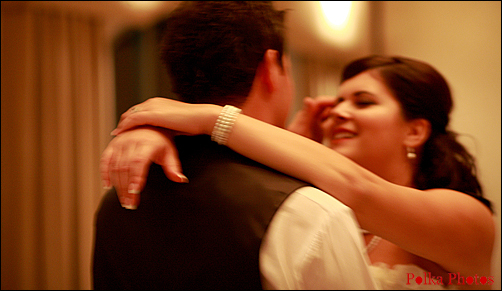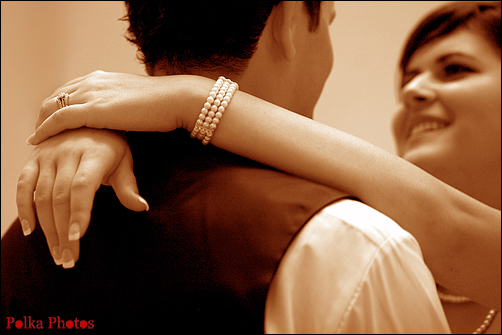 It's party time!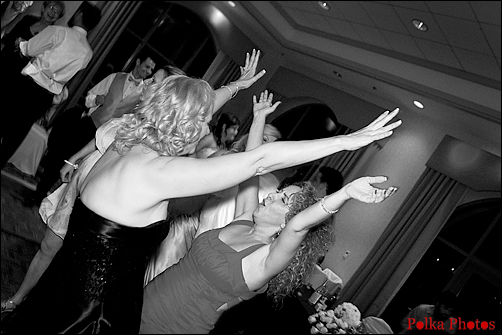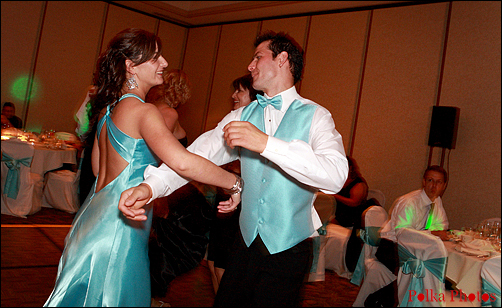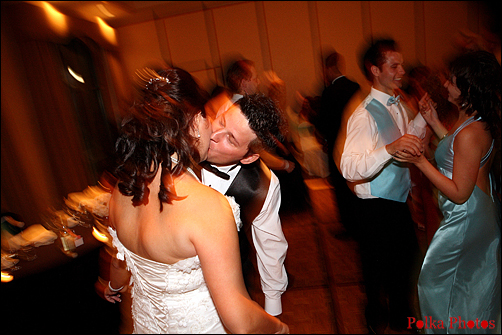 The ringbearer is getting sleeeeepy.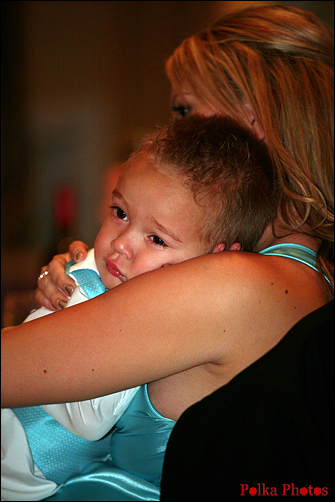 This is my favorite photo moment of the night. The bride and groom steal a kiss on the dance floor as if no one's watching.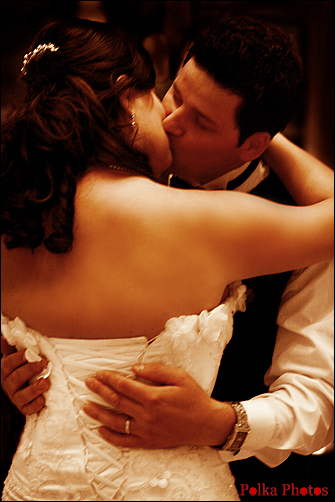 Many thanks to Roxana and Claudiu and your families! We had a great time at your wedding and you made us feel like family. All the best to you both in your new life together.
Labels: fall wedding, intimate wedding, Orange County, wedding

---