Christmas in Chicago
Our family usually has a big dinner on Christmas Eve. In the past few years with the addition of new husbands and wives and lots of children, the family has expanded, much like our waistlines at holiday time, and the clan no longer fits around the dining room table at my mom's house for the traditional dinner.
This year we decided to celebrate early and have Sunday brunch at
The Barn of Barrington
with
all
of our extended family. We even had some family fly in from Poland and my cousins surprised us by driving all the way from South Carolina.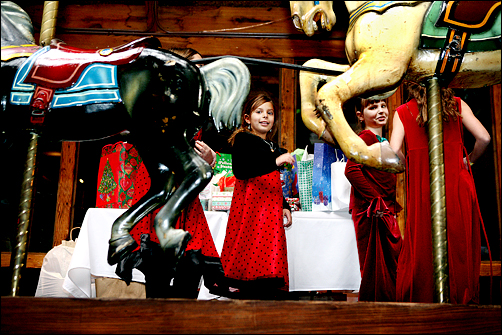 Here's the youngest, Ella, preparing to give a concert.
Mini-Chopin concentrates on the keys as her hair flies around à la Paderewski.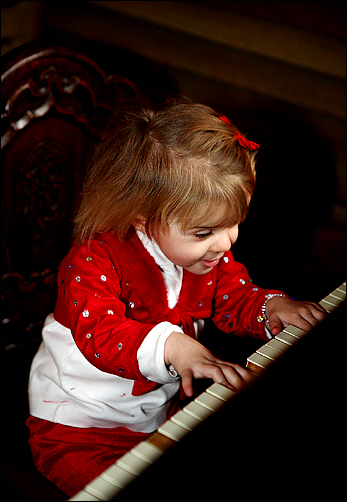 Then the moment we've all been waiting for - no, not dessert (although the mousse was exquisite, if I do say so myself)... Presents!!!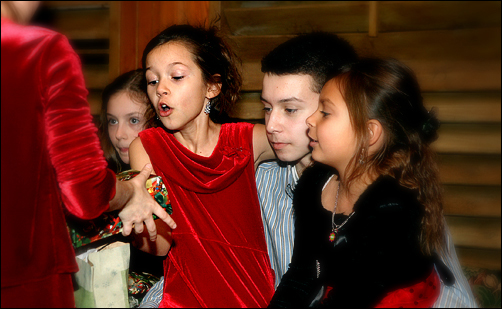 I love giving presents. The best part is watching the recipient open his or her gift. Sara is happy with her present, a pink purse made by my sister Alicja.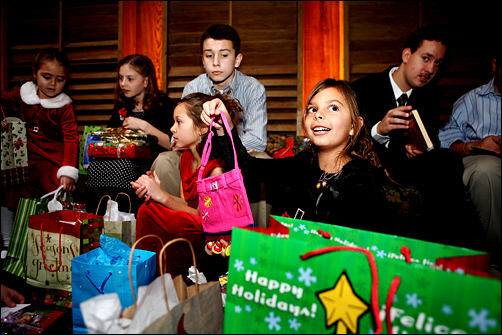 Opening presents can be tiring!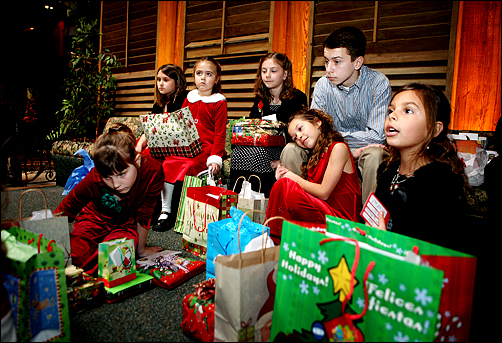 Olivia sneaked off into a corner to finish looking at her gifts but was soon joined by her curious cousin Sara...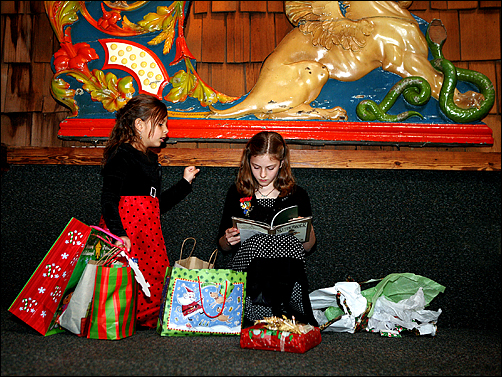 ... who was going on and on about something or other.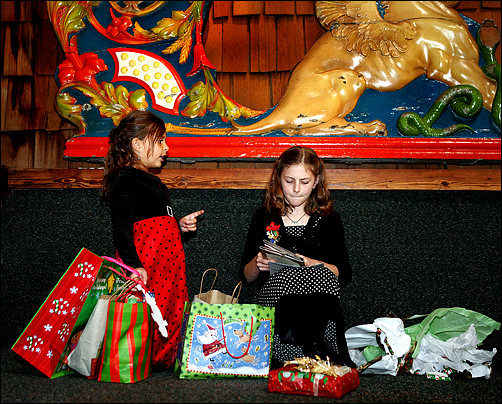 My grandmother would have loved to see everyone together. She passed away last December at the age of 99 but her presence was certainly felt today. My aunt brought a framed photo of her taken a few Christmases ago to place on the table.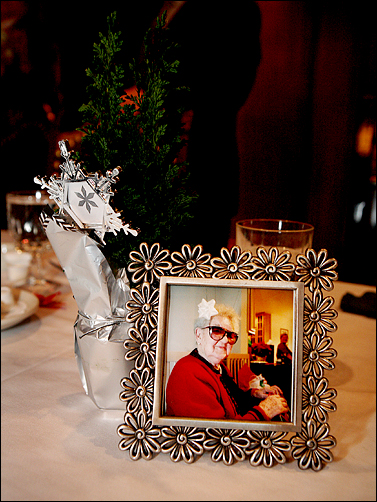 My mom, sister, Michael & I opened our presents to each other the next day. Mom, Alicja & I used to watch Alias together every Sunday night so we got her spy-themed presents including an Alias book and...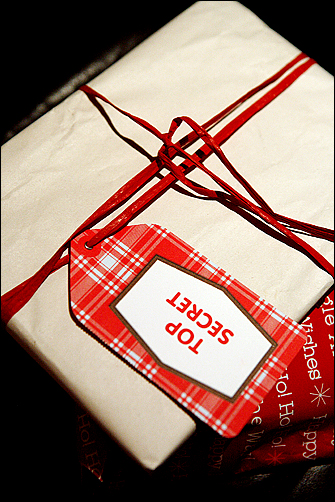 night vision goggles.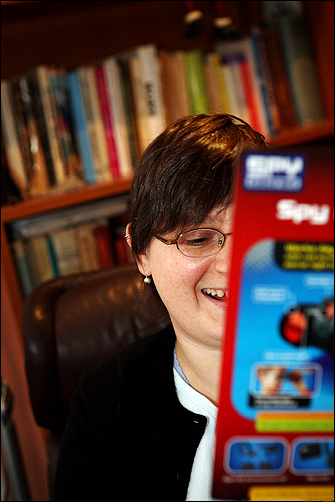 Even Saba, the dog, got presents. Who knew she was on the Good List?
Chicago may have snow and freezing temperatures but our hearts were warm as we headed back to LA early the next morning.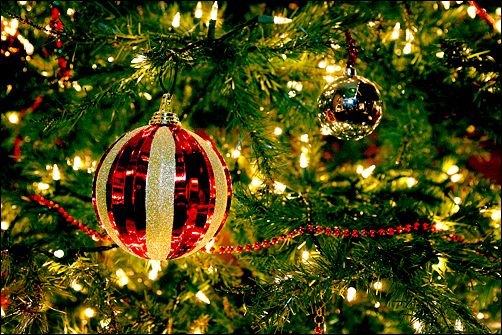 ---