Church Wedding
Lomita, California
Claudia and Tony were married at the beautiful
St. Mary Margaret Church
. Here the beaming bride is surrounded by a bustle of activity around her.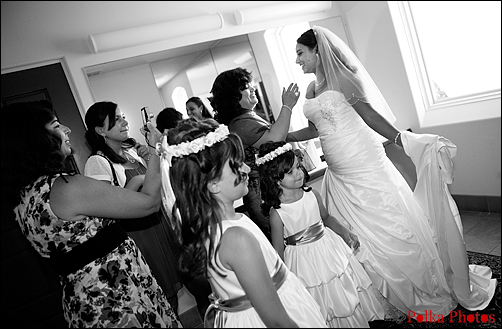 Claudia's mom gives her the blessing.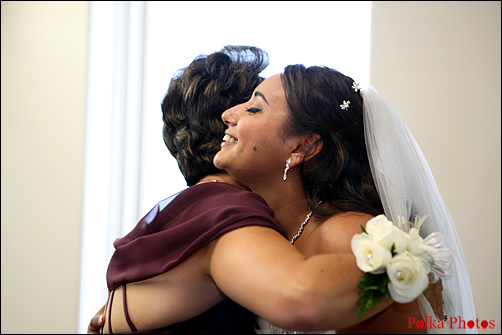 As I waited with the bride, Michael took these photos of the cute flowergirls and handsome ringbearer walking down the aisle.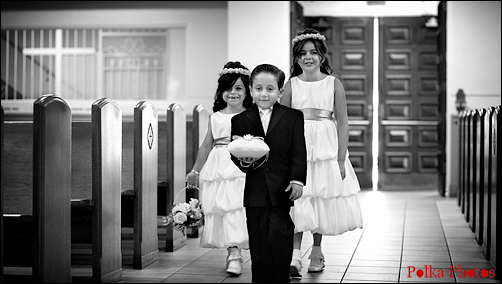 Claudia's mom and brother walk her down the aisle.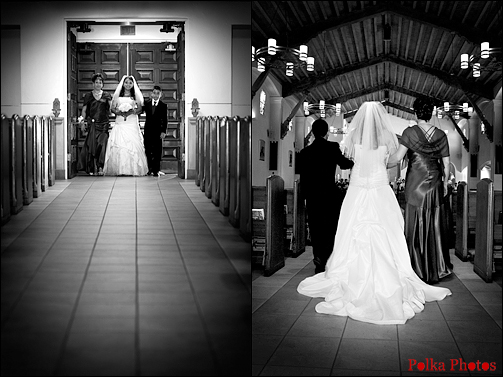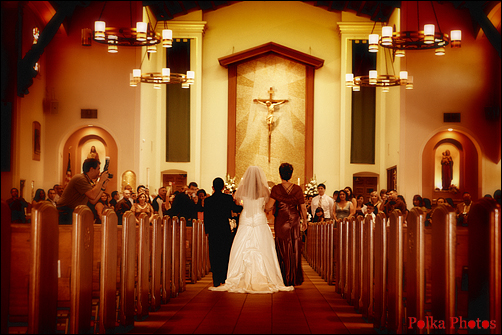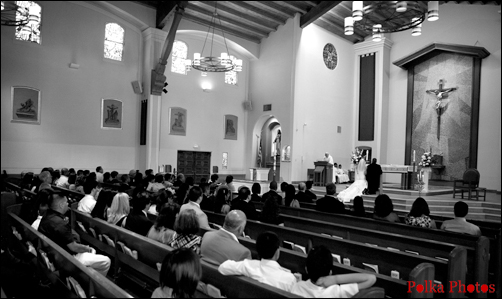 I love this photo of Claudia.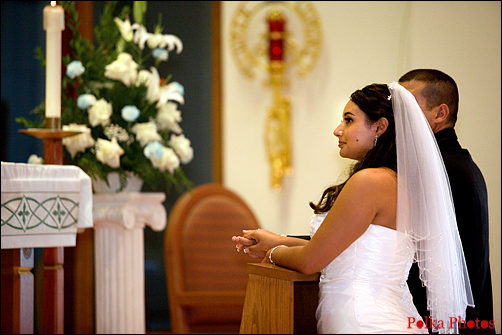 The flowergirls sit quietly next to the maid of honor.
Claudia and Tony had a traditional full Catholic mass which included readings,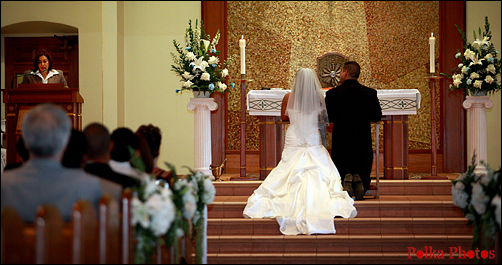 the gospel, and homily.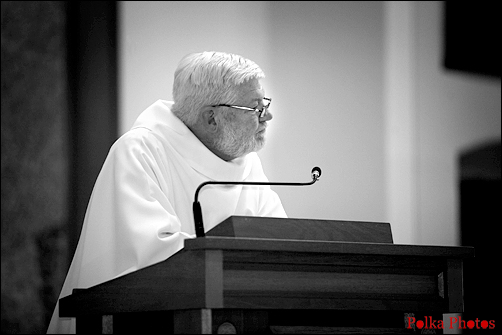 Then came the vows.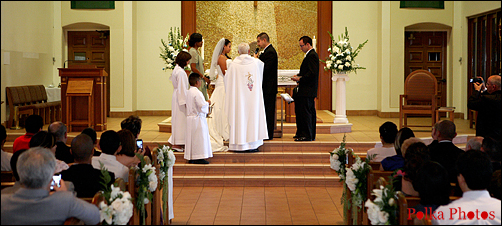 Tony looks so serious...
as does his new brother-in-law.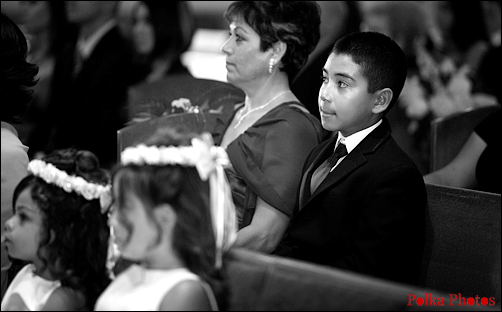 The rings...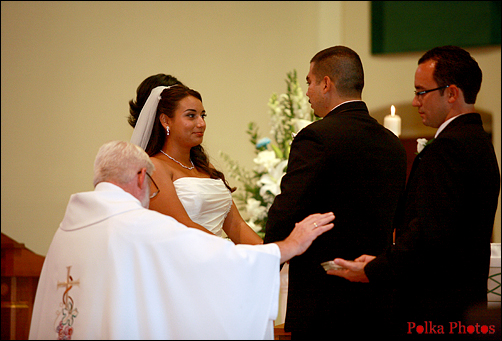 and the curious ringbearer.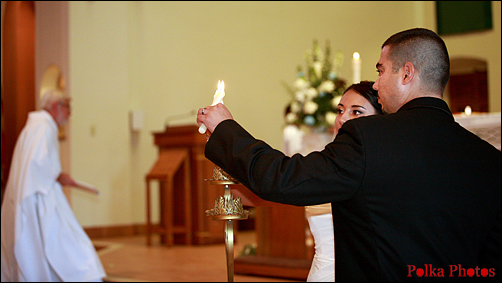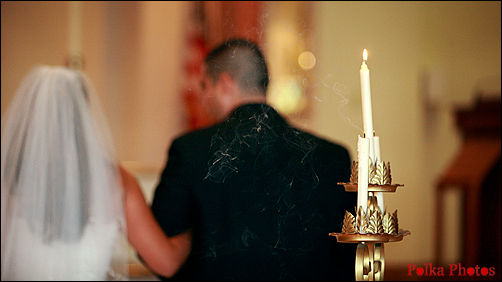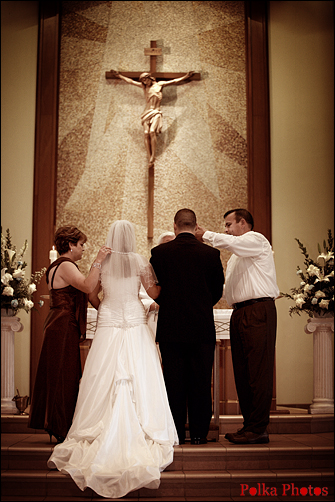 The priest blesses the wine for the Eucharist.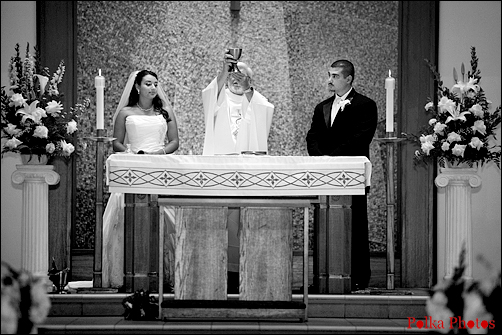 ---