Viva Las Vegas!
Las Vegas, Nevada
After their reception Sandy and Albert wanted to take some photos on the Vegas Strip.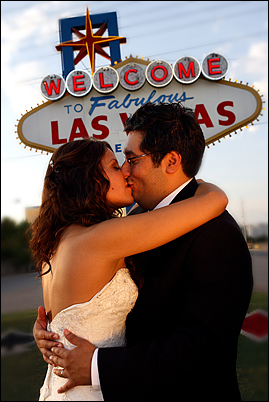 We started at the famous welcome sign that's a prerequisite photo for any visitor to Sin City.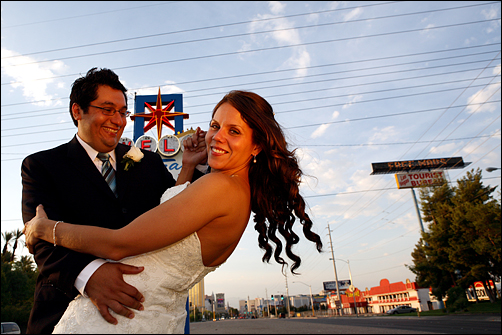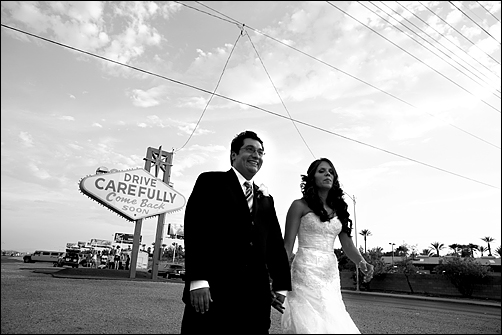 Then we drove to Caesar's Palace. Sandy gets the Luckiest Bride Award - and not just because she married Albert, who shares her sense of fun. For kicks, she played a few quarters on the slots and won on her first spin! Not only that, but she promised us (Albert, their friend Lester, my assistant (and husband) Michael and me) that she'd split the winnings, so we all won thanks to her luck!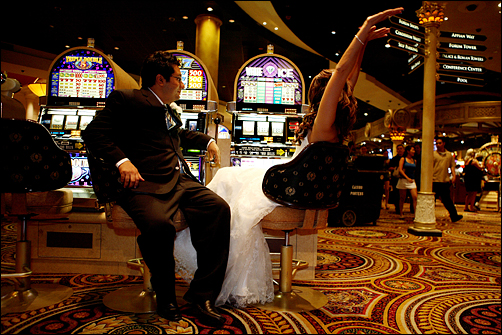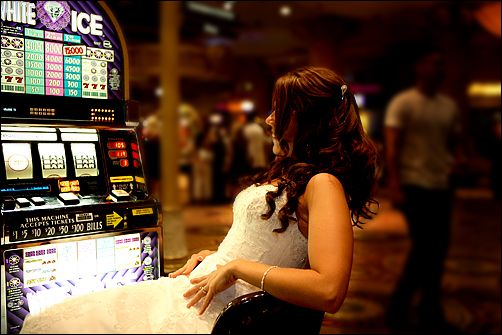 Albert proposed to Sandy by the fountains at Caesar's Palace so we walked around the columns taking photos.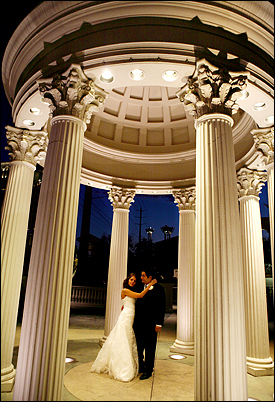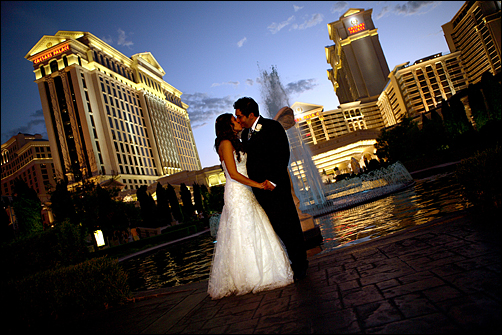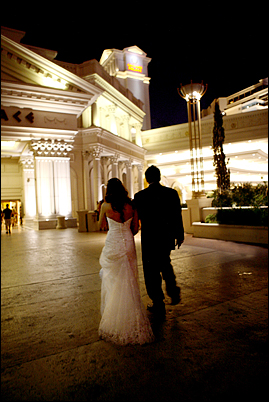 The newlyweds struck gold again at the Bellagio Hotel. Albert had just finished telling me that they never manage to catch the fountain show. Sure enough, the show had ended just before we walked up to Bellagio. We took a few photos and a minute later another show started, and Sandy and Albert danced in front of the fountains!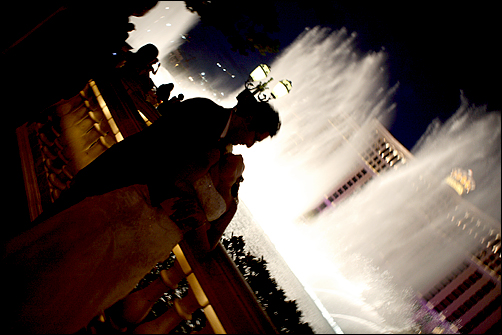 We called it a night! Thank you Sandy and Albert for a fun time! And a BIG thanks to their friend Lester who kindly drove us to each of our locations.
Here's Lester, Sandy and Albert giving me their best cover model poses.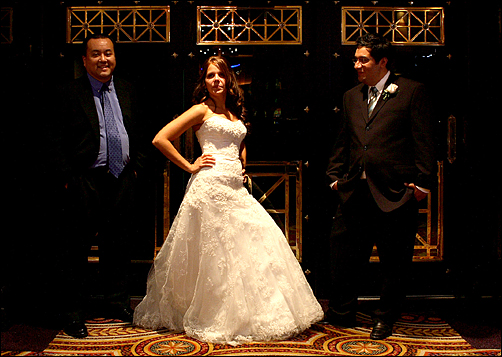 Labels: destination wedding, Las Vegas, Luck Be a Lady, wedding

---