Congratulations Selina & Steve!
Punta Cana, Dominican Republic
Selina and Steve decided to get married by the ocean because they "love the Caribbean and sun and beach." They had a wonderfully intimate ceremony at the
Majestic Colonial
with two dozen or so guests from Canada, the U.S. and the U.K.
The day started off with a few sprinkles but the rain held off during the ceremony.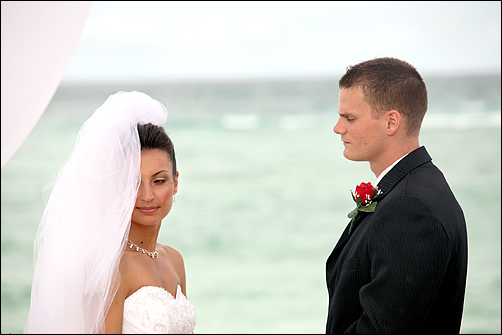 The wind was another matter as Selina's veil fluttered ever so dramatically all afternoon.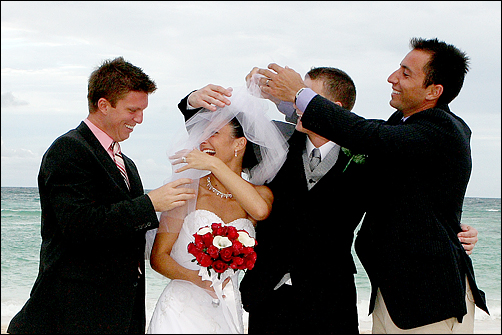 Neither wind nor rain clouds could spoil this perfect day!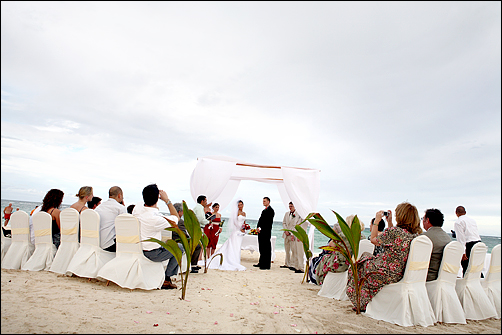 Steve's dad and grandma.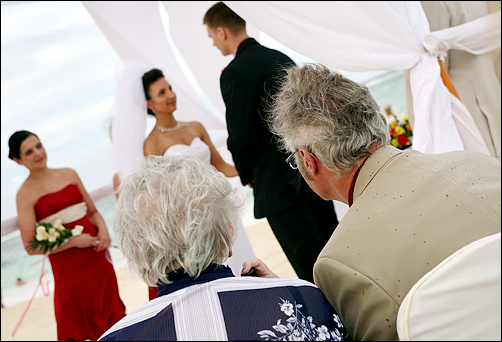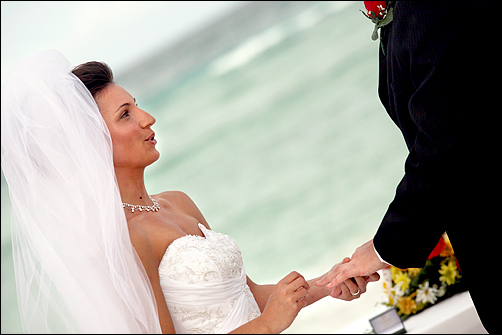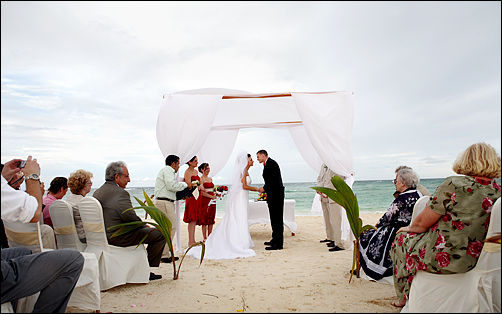 You may kiss the bride!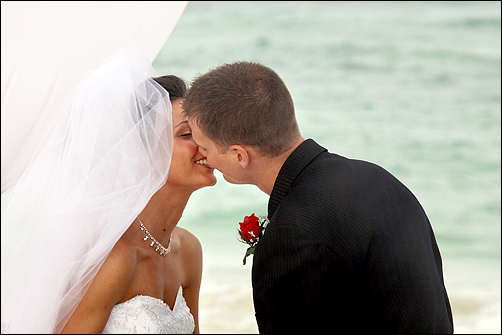 It started to drizzle - you can even see some of the raindrops in this photo.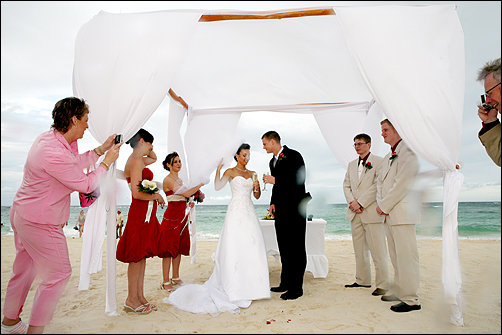 The wedding drew quite a few sunbathing onlookers and at least one photographer.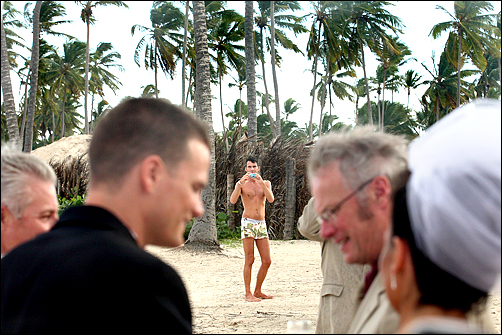 Everyone's getting in on the photo action!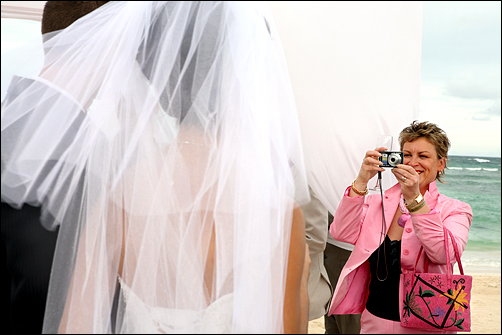 With one kiss the rain clouds blew away. Now that's magic.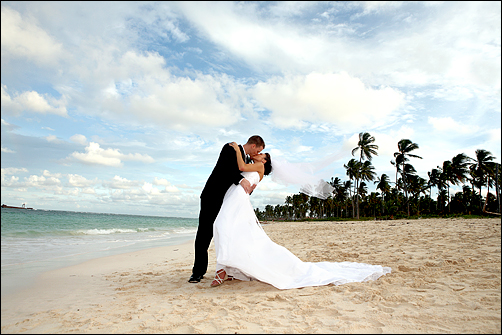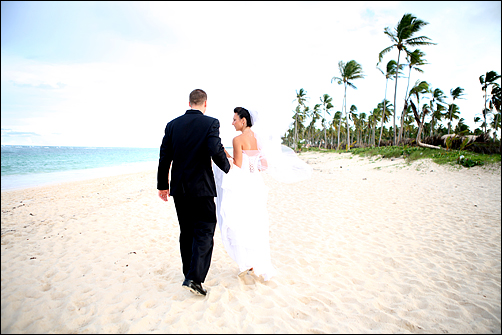 Labels: destination wedding, Dominican Republic, intimate wedding, Punta Cana, wedding

---