Adios Punta Cana!
Michael and I fell in love with the country in the short time we were here.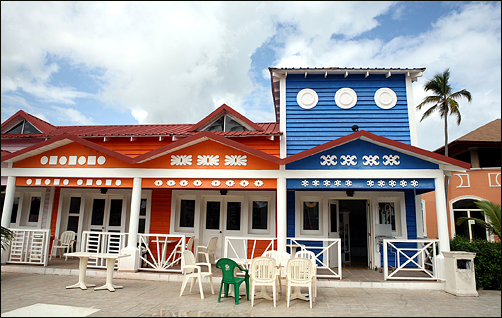 Much of the island is covered by rainforests, brimming with vegetation.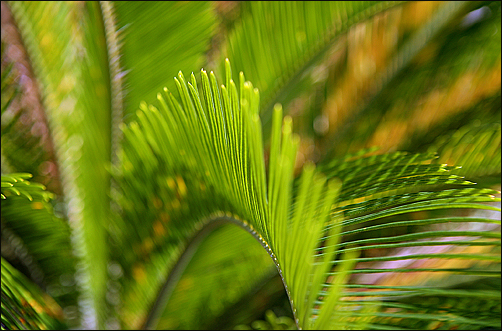 Can you spot the lizard?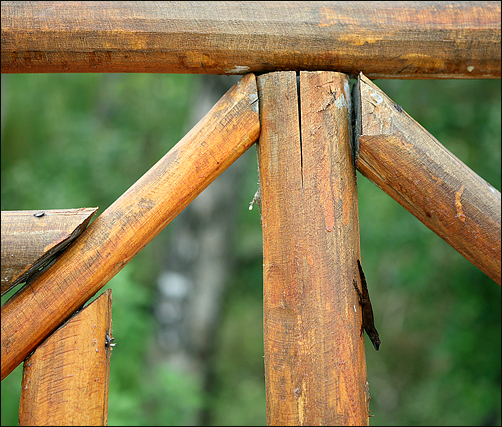 The brush has been cleared out to make room for the new industry: tourism.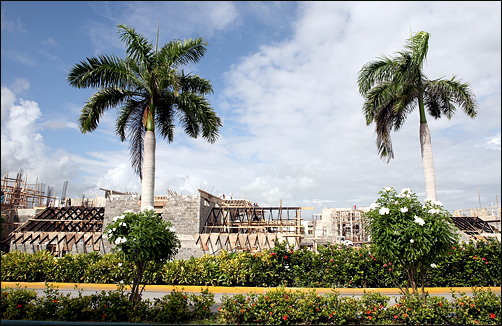 Surrounding the island are gorgeous white sand beaches with brilliant aqua waters.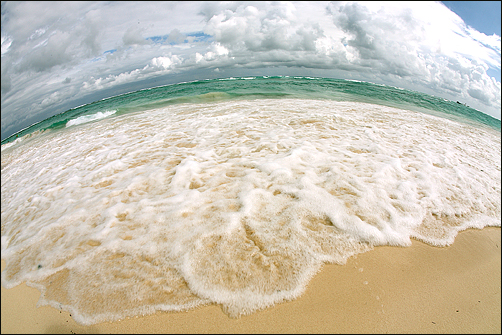 The resort where we stayed featured nightly acts. One of these was a circus show complete with.....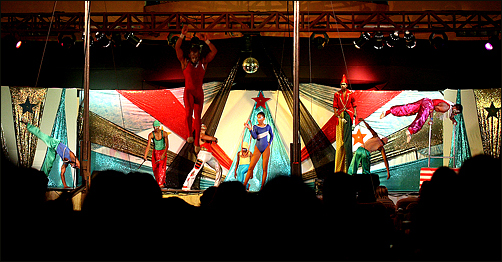 jugglers, clowns, acrobats, a man on stilts and even ....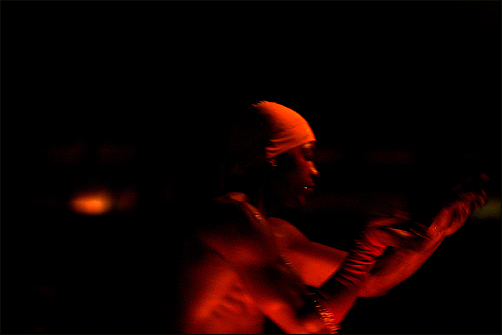 fire performers.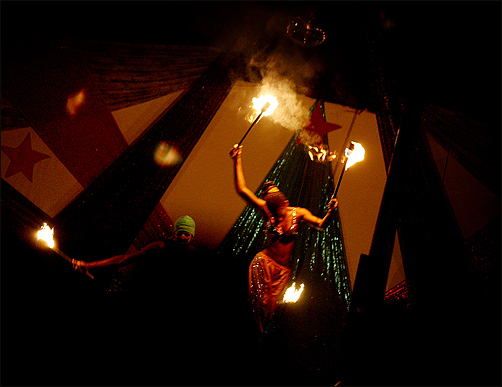 Now this is paradise!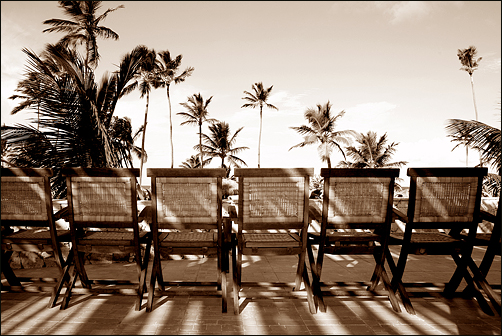 Even a billboard confirms: THIS IS LIFE... AT IT'S BEST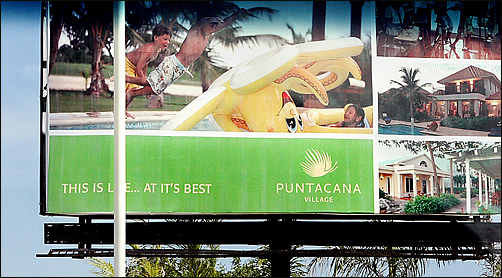 But once you venture outside the resort gates life looks different from the glossy ads.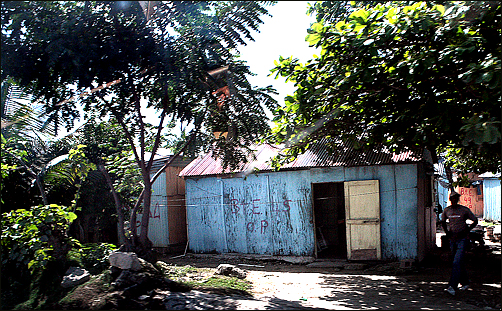 Gas prices and automobile costs are comparable to California's, according to our van driver. Wages, on the other hand, are a lot less.

We see many locals waiting for the bus or whizzing by on scooters.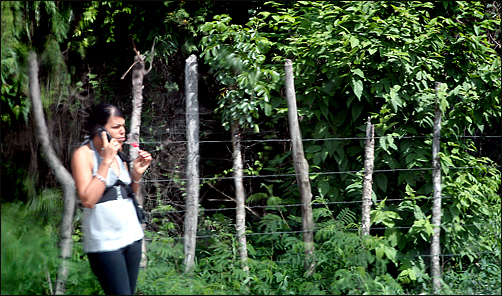 I wish we could spend more time here. I feel like I'm cheating taking these photos without stopping to talk with these people. As much as I loved the resort, I want a more authentic picture of the Dominican.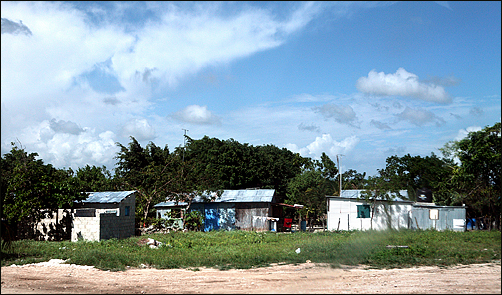 The driver changes the radio station to 80's American pop. I much preferred the merengue station he had on earlier. The hotel band had played some great bachatas but no salsas.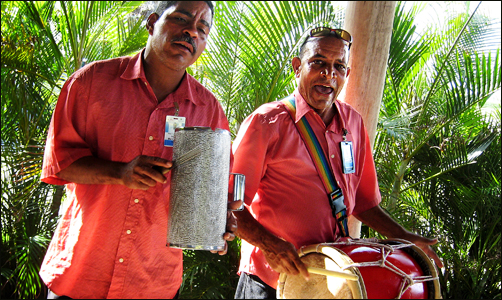 We're serenaded by folk songs as we make our way to the plane. I hope we get a chance to return someday.
Labels: Dominican Republic, travel photography

---