Sandy Paws...
On our drive back from the Bay we met Kim and Ryan for lunch at
Cilantro's
(yummy!) and a beach engagement portrait session. Their beautiful Pit mix Gixer joined us.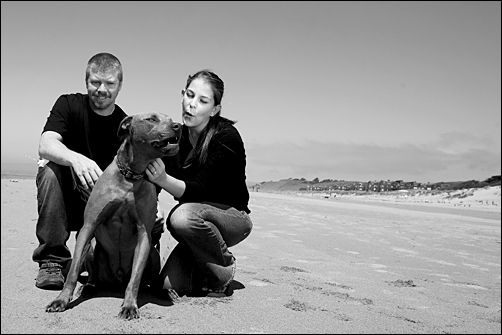 Gixer was the
perfect canine model
. Kim and Ryan have been taking him to obedience classes and he was very well-behaved...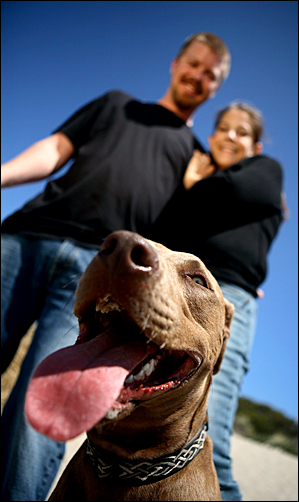 although a bit distracted...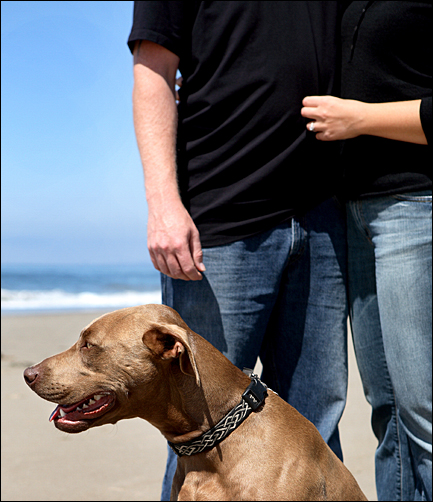 but he still sat patiently...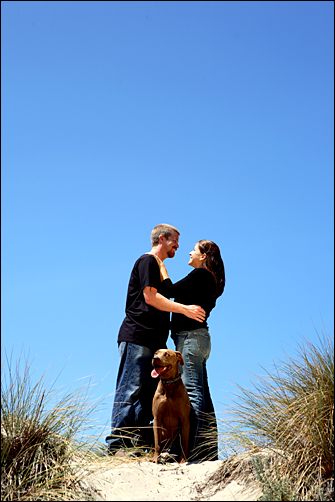 probably wondering what his parents were doing...
instead of running with him on the beach.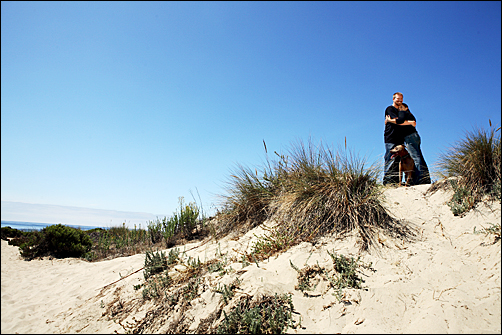 Thank you guys for a great lunch and a fun shoot! We'll see you in Yosemite!
Labels: beach, dog, engagement, woof

---