Closing Time
San Jose, California
I love the night. It's quiet. Peaceful. All the doors close, the lights go out, and everyone sleeps, except for those few nocturnal souls like mine.
Cities truly shine at night. Here the lights never go out completely. The doors at
Original Joe's
stay open past midnight. Which was good for us since that's about the time we finally got to eat.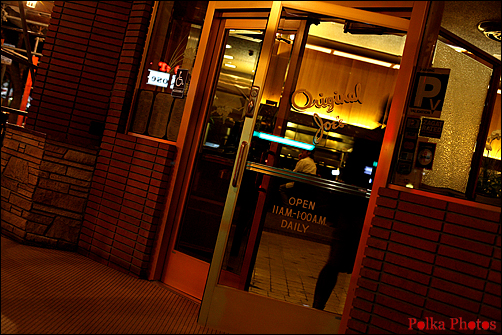 After the doors are locked and everyone leaves with full bellies, a lone worker remains.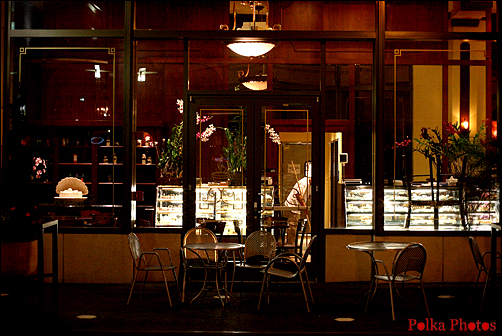 Fresh crisp tablecloths adorn each table, perfectly in line with the next.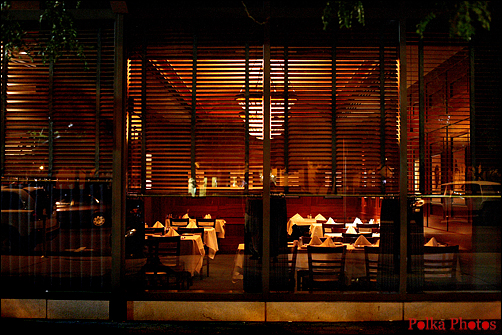 For those far from home, a bed and pillow await here.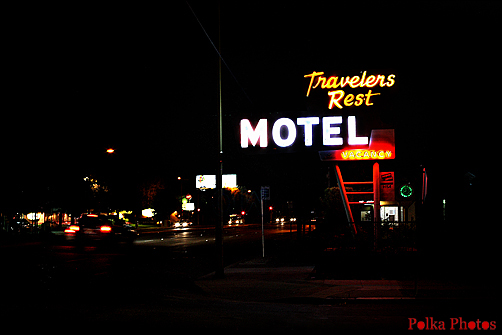 Time to go.  Back to L.A.
Labels: night, San Jose, travel photography

---