It's Chinatown
San Francisco, California
I love exploring new neighborhoods, especially old neighborhoods that are just new to me. Maybe it's just the mood I was in, but San Francisco's
Chinatown
had a mystical, ancient feeling to it, like the dragon guarding the gate. Is he a good luck dragon? Or will he lash out with flaming breath? Maybe he just needs an
Altoid
.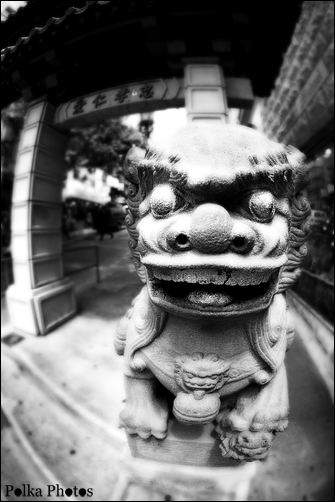 This is Chinatown: bright-colored signs competing for your attention, each building like a ribboned soldier standing in formation, sunlit lanterns bouncing in the wind peacefully ignoring the bustle below.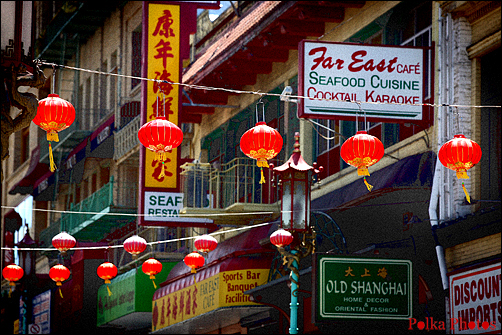 The dragon is in the details...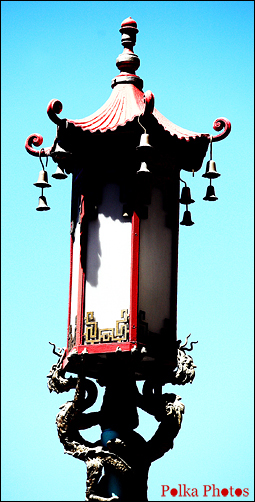 Have I told you I love photographing signs?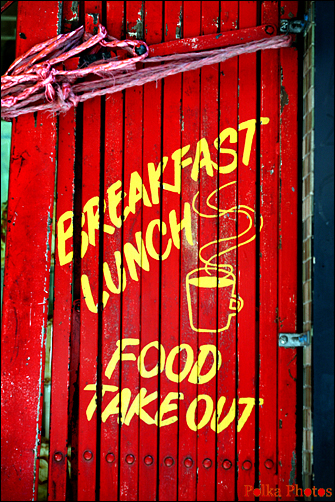 Michael's mission was to find
Sam Wo's
, a hole-in-the-wall cheap Chinese restaurant that's been around for over 100 years.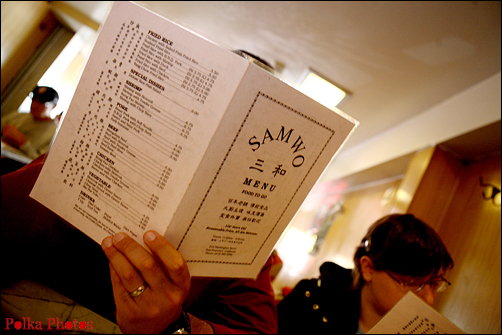 I love studying languages. One of my favorite B.U. classes was an archaeology course on languages and decipherment (taught by the incredible Prof. Paul Zimansky). I'm especially fascinated with the languages that use
characters
. Did you know that to be fluent in writing Chinese you need to know over 3,000 characters?!?! I wonder how many different characters a newspaper typically uses?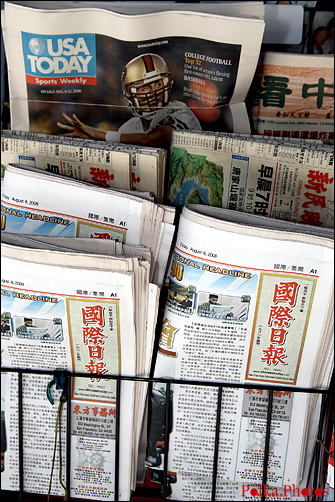 In the middle of Chinatown is
Old St. Mary's
, rebuilt after the 1906 earthquake and fire.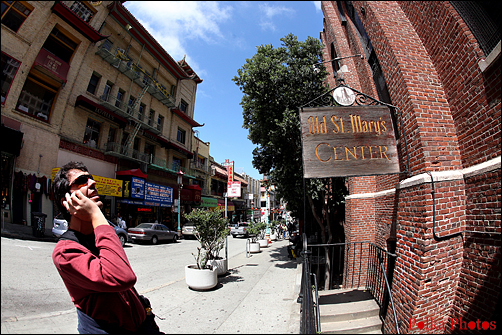 Below the clock is this bible quote: Son, observe the time, and fly from evil.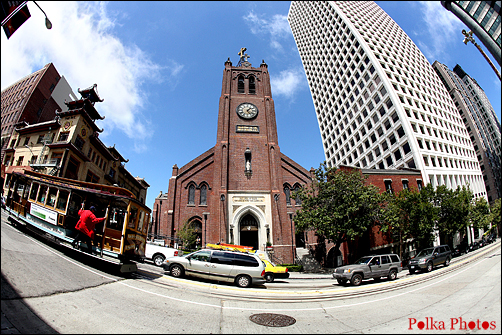 We didn't fly away, but we did take the cable car.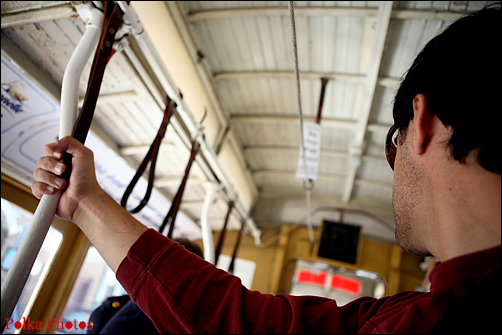 Apparently so did Humphrey Bogart. You can barely make out the scrawl in the front: H. Bogart rode on this car - circa 1946 - 47 (
Dark Passage
) I'm intrigued. I'll have to add that to my must-watch movies list.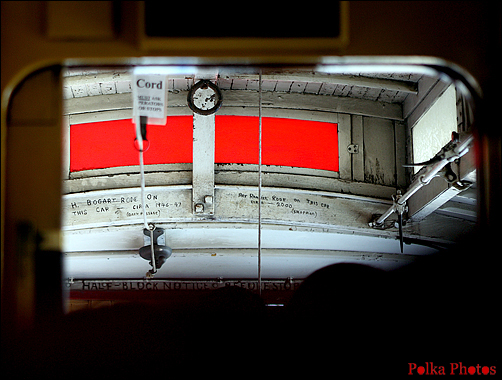 It's not the end of the line for us!
Labels: San Francisco, travel photography

---