Congratulations Jillian & Randy!
Jillian and Randy had a very stylish wedding at the
Redlands Bowl
.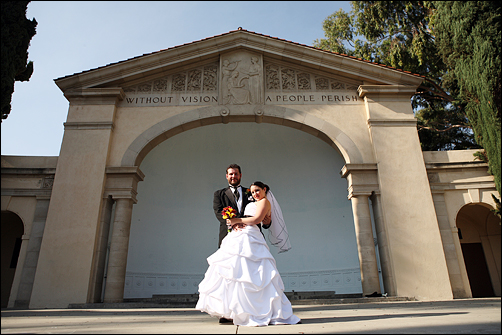 I loved Jillian's look - so classic yet contemporary at the same time.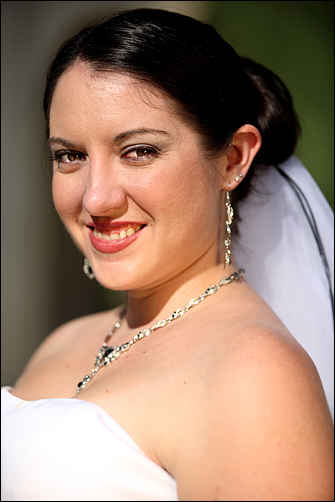 The flowergirls' dresses featured a black sash just like the bride's dress. Jillian's veil had black edging and she completed the look with black and silver jewelry.
Here's the three of them walking down the aisle.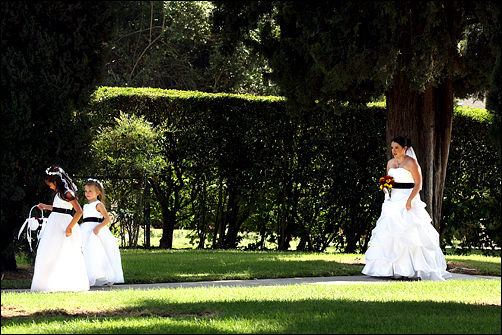 Their day was absolutely gorgeous!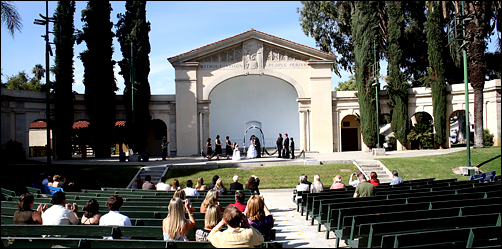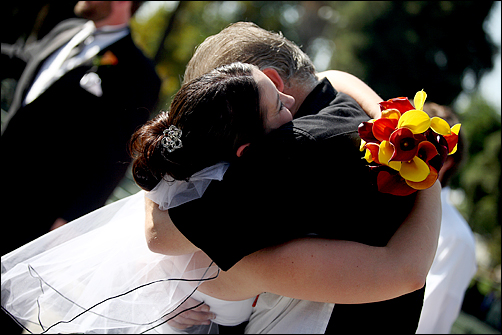 Did I mention I loved the bouquet? Beautiful deep hues of yellow and orange fitting for a fall wedding and just enough of a splash of color against the white and black decor. The stems were wrapped elegantly in white criscrossed with black velvet.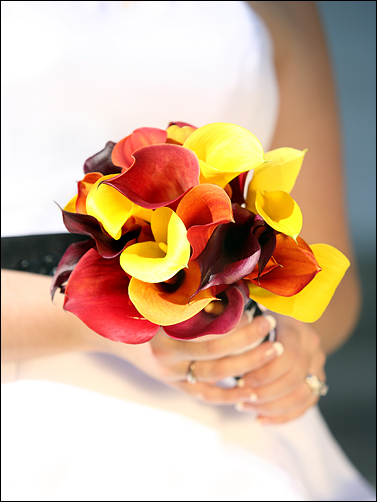 These shoes went perfectly with the dress! I love that they're not "bridal" but match the style of the wedding. White shoes can be hard to find and for those of you still looking for the perfect footwear, I encourage checking out all designers that make dressy shoes - not just wedding heels. Get shoes you love!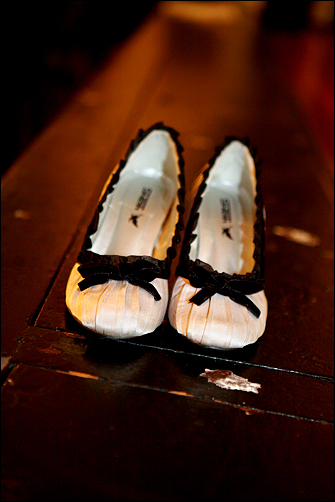 First dance....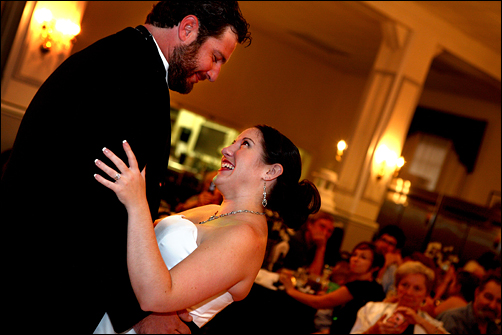 The ringbearer wants to cut in.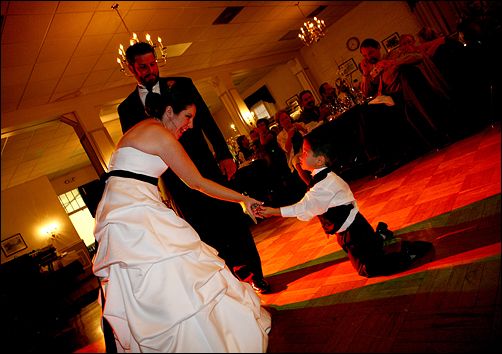 Jillian's expression is priceless as she tears into the cake. I loved photographing the bride and groom because they truly ignored the camera and just were themselves - smiling, laughing, having fun, enjoying their wedding.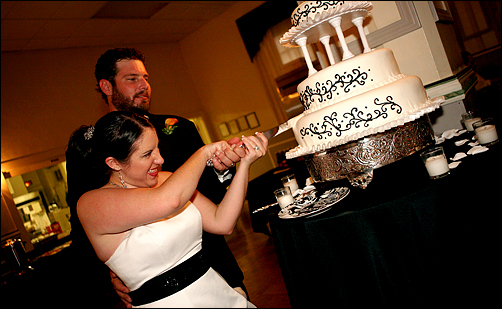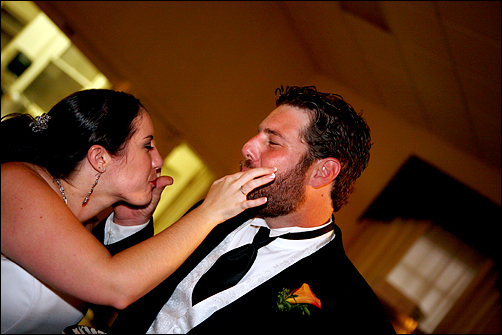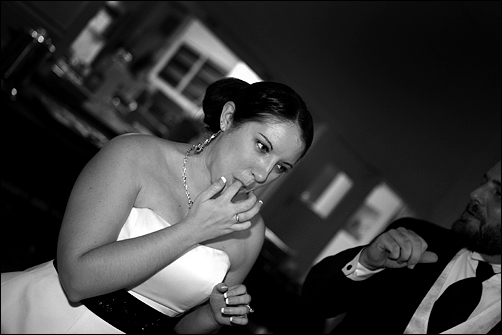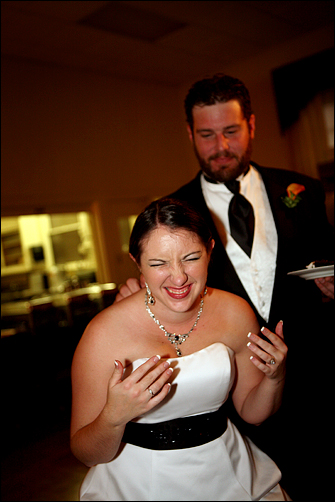 So you like to dance but your significant other doesn't. What do you do? Here's one idea.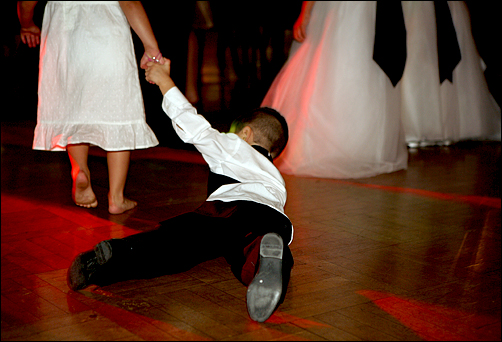 He may have taken some persuading, but this ringbearer could cut up a rug. He was doing some complicated overhead arm movements spinning the flowergirl as fast as she could twirl. One day he'll be performing in the Salsa Congress.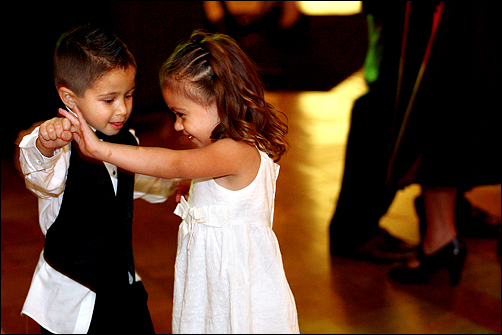 It's the end of the night as the newlyweds share a quiet moment alone.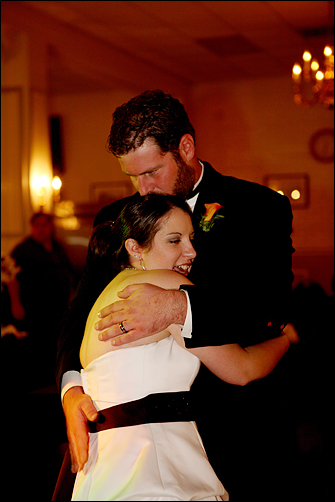 The last photo of the night.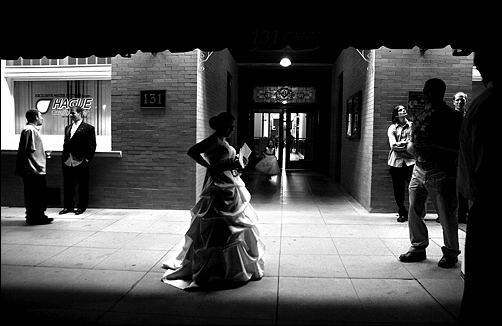 Labels: Inland Empire, wedding

---