Rockin' Reception
Avila Beach, California
Melissa and Ryan's reception was held in a big tent at Avila Beach Resort. One of their unique wedding touches was this signature life ring instead of the traditional guest book.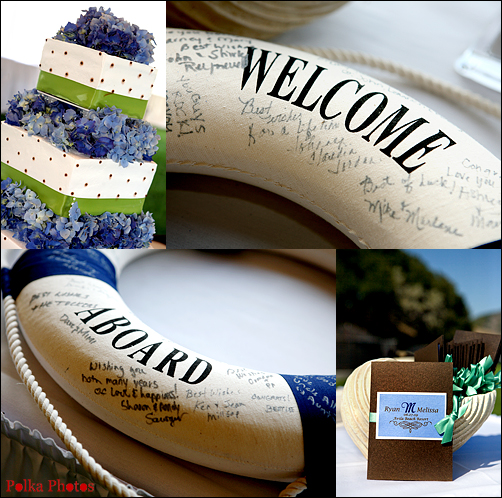 The newlyweds dance the first song as all their guests look on.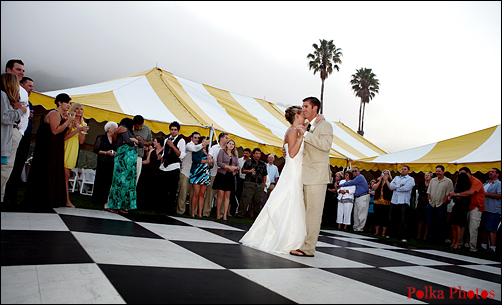 Ryan knows to make Melissa laugh.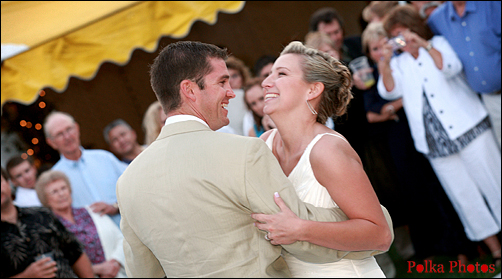 Ryan's mom looks so proud of her son.
Melissa gets a little teary-eyed dancing with her dad...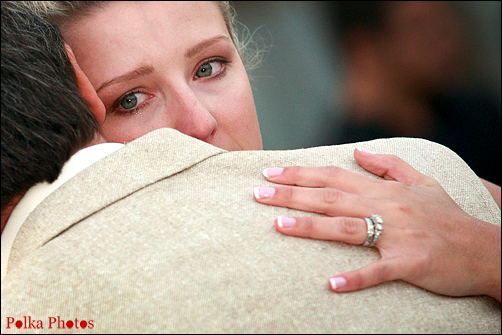 ... and so does her mom.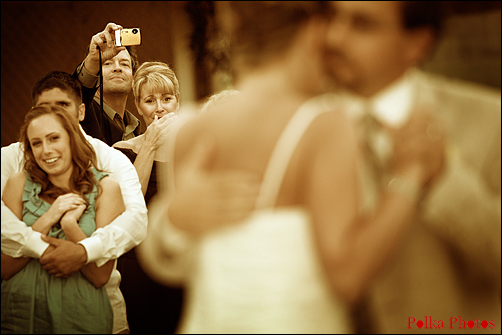 Then everyone joins in the celebration.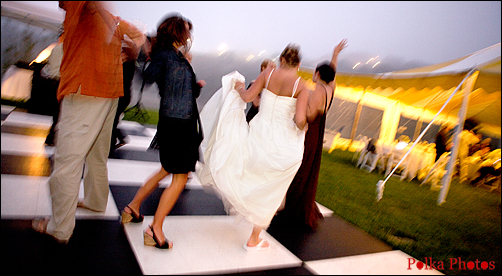 Night falls...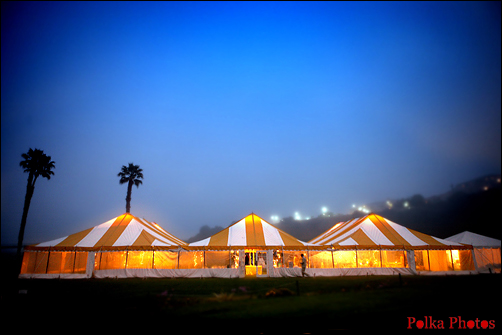 ... and the party has just begun. Melissa's grandpa jives with his granddaughter.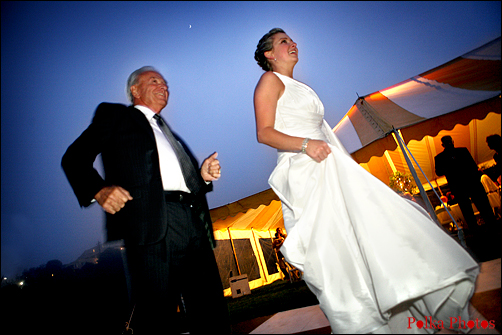 All the bridesmaids boogie down with the bride.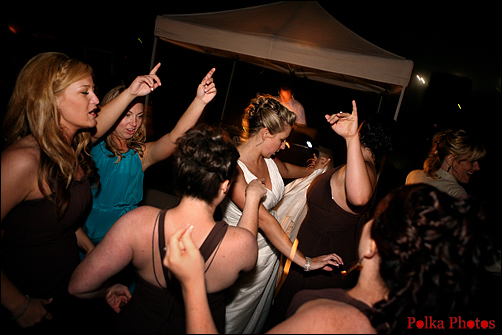 Then it's time for the bouquet toss.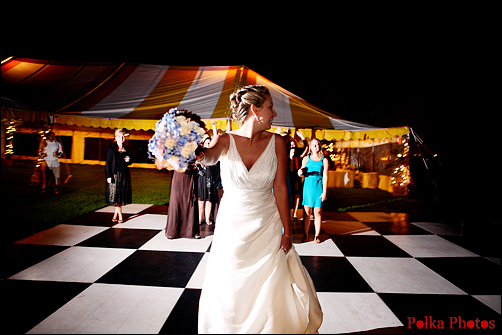 Melissa congratulates the winner.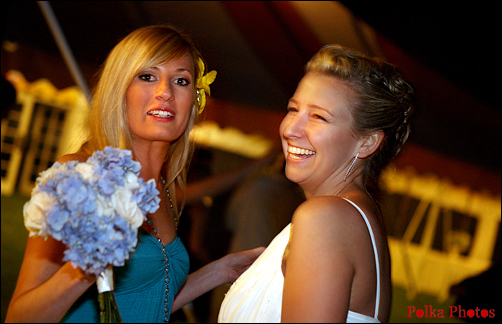 Ryan is up next as he removes his new bride's garter...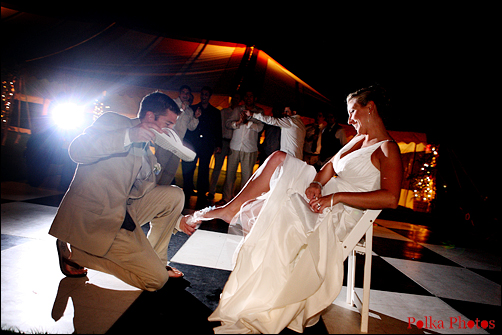 then winds up to toss it to the men...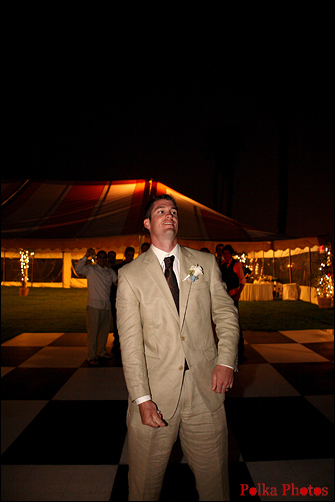 ... who are all looking in the wrong direction.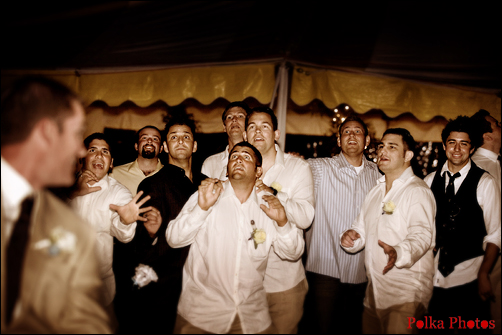 Ryan and his groomsmen close the night with some cigars.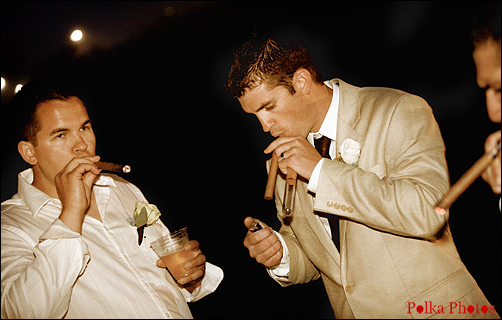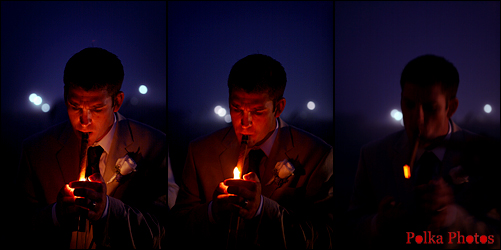 The last dance, last chance for romance.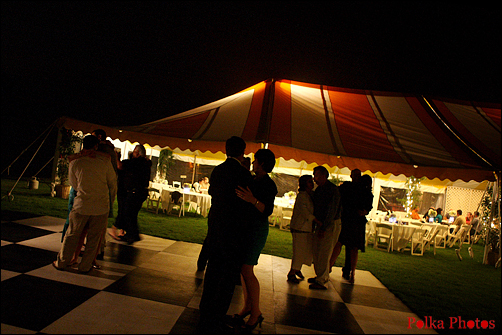 The night is over, but Melissa and Ryan's married life has just begun.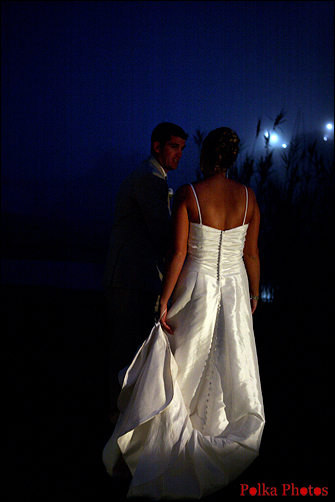 Congratulations!!! Thank you for a lovely time!
Labels: California, destination wedding, wedding

---