Photo Holiday Cards
I love cards, all cards, Christmas cards, wedding invitations, birth announcements, birthday cards. I get excited when I see a card in the mail. It's almost a ritual from admiring the handwriting on the envelope and seeing which stamp the sender chose, to carefully opening it, feeling the weight of the paper in my hand, oohing the photo or design on the front, and only then opening the card and reading the sentiments inside.
I especially love seeing the cards made by Polka Photos clients. All of my wedding and portrait packages include photos on disc because I believe that photos keep memories alive for years to come. I also think it's fun to use those photos on cards from save-the-dates to holiday cards.
Here's a couple of cute cards from Charlotte's
photo session
. Her mom couldn't decide between two photos, so she made two different cards. I think both are adorable.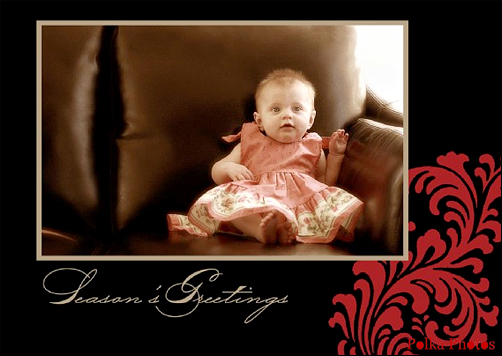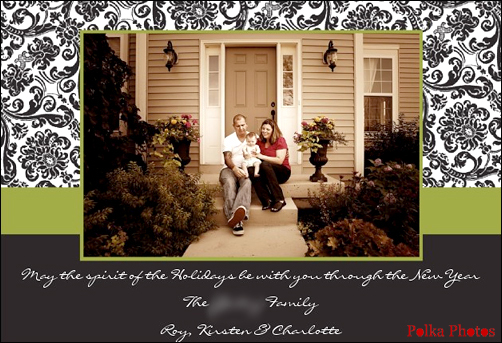 Liz and Joel send out annual newsletters. I love receiving them because it's fun to read their year in review. It's also fun to see which
photos
they'll choose.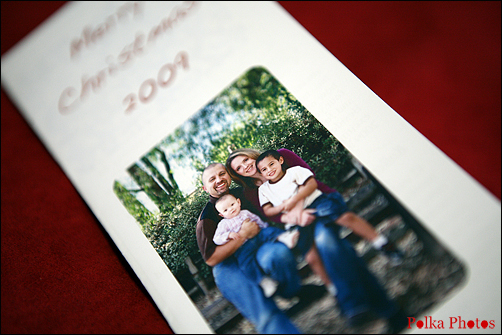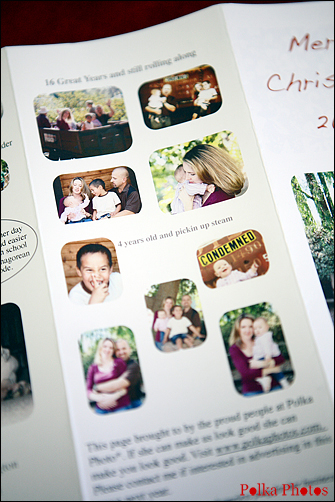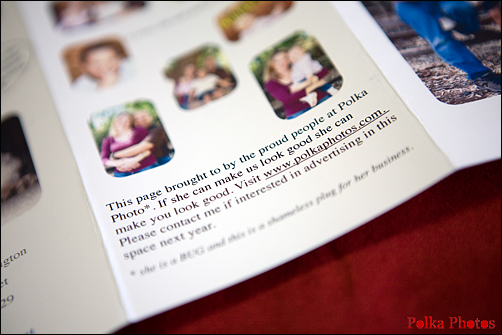 ---