Fun With Trains
Poway, California
I took a trip to
Old Poway Park
for some fun family portraits. If these faces look familiar, it's probably because I took their
family portraits
last year.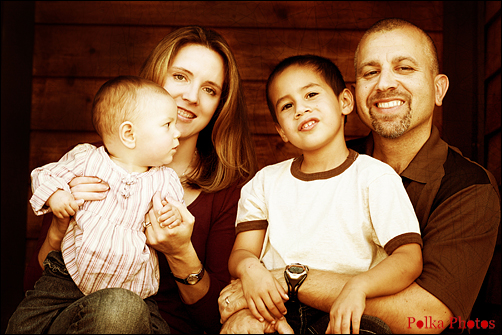 This family started with Liz and Joel, the very first wedding I photographed. I knew Liz in college, where I was studying photojournalism. Their first kiss lasted less than a millisecond but they've been making up for it ever since. (With their permission I'll try to get a scan of that photo to post for you.)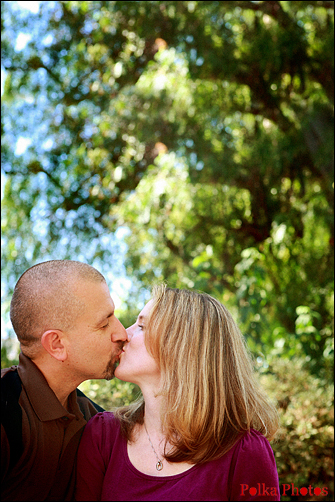 Their first addition to the family was Eddie, who is a natural in front of the camera.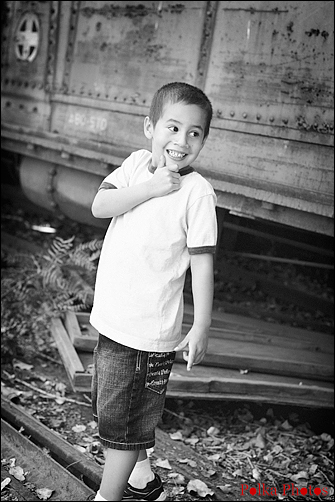 Then came Jolie, a super cute baby sister for Eddie.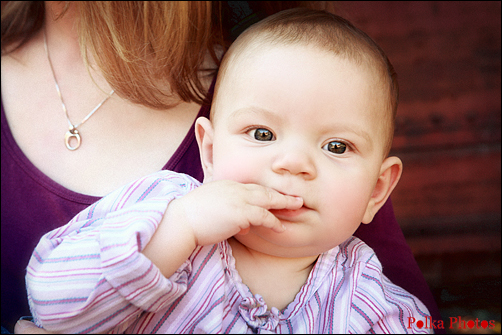 We started out taking some photos around the railroad tracks. Jolie is a happy camper.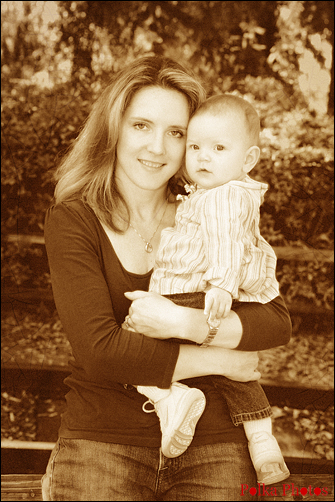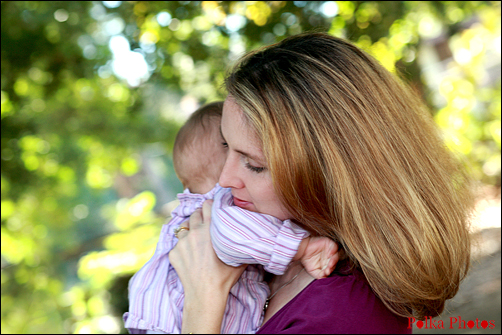 Eddie jumps from rock to rock with his dad.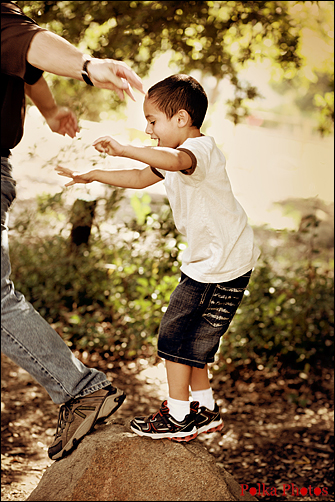 Dad offers a helping hand.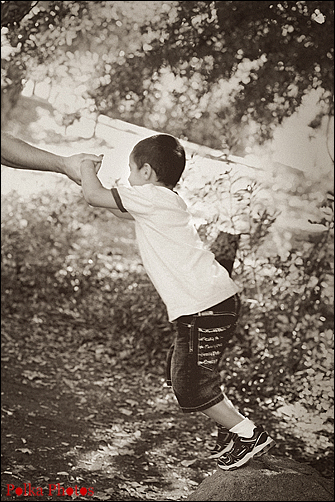 We found a cool doorway for a picture of the whole family.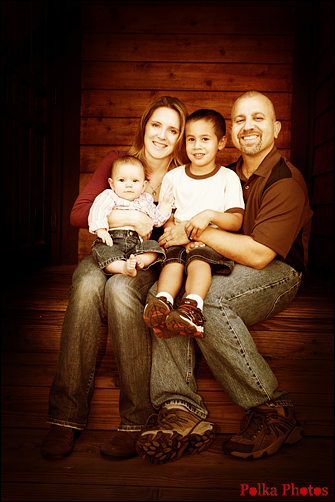 Then we walked over to the old trains...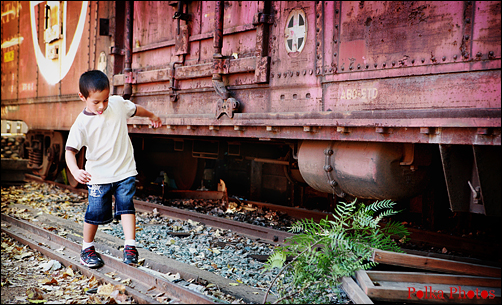 ... for more family photos.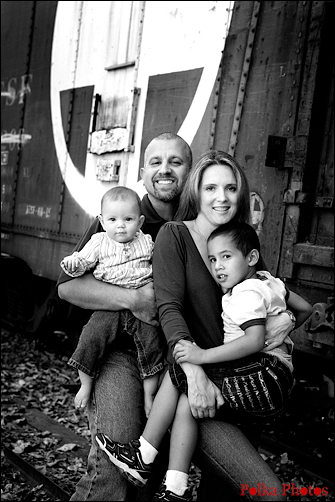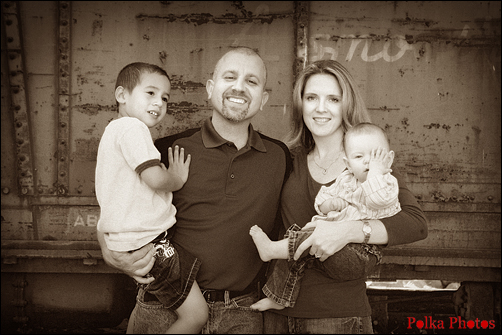 Couldn't resist a funny photo in front of the condemned sign.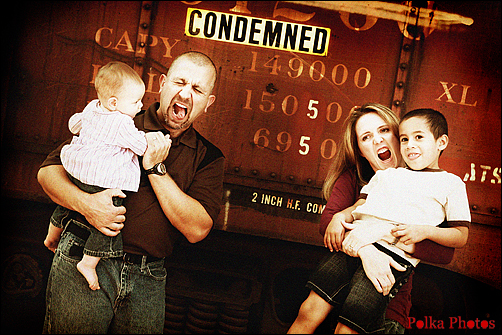 I wonder if the sign was for Jolie's stinky diaper?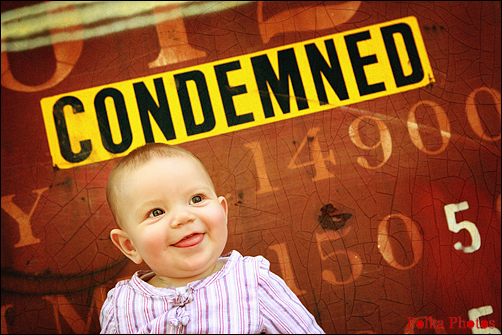 Thank you Liz, Joel, Eddie and Jolie for a fun afternoon!

---