World Famous City by the Beach
Santa Monica, California
We met Mackenzie and Allan on the
Third Street Promenade
for some engagement photos. Couldn't resist a photo by the awesome newsstand, where you can find magazines ranging from wedding planning to MMA fighting and everything in between.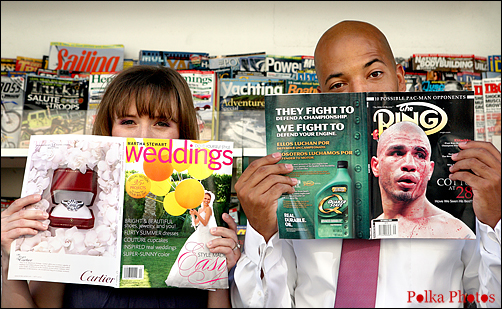 Instead of starting out with posed photos, I started by following Mackenzie and Allan on their walk. This gave them a chance to relax and forget about the camera.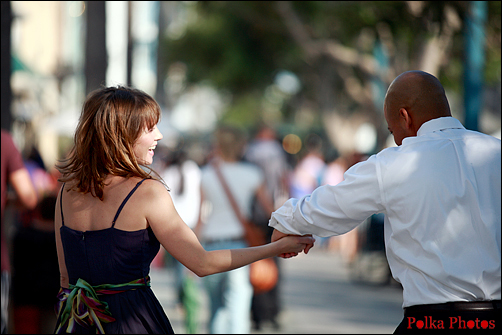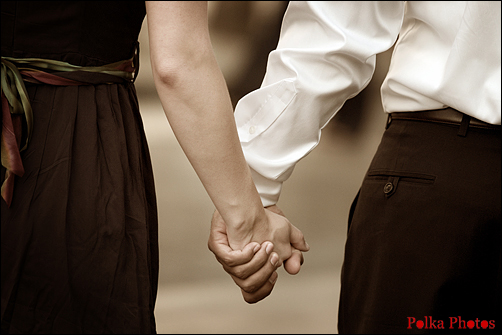 Halfway down the block we saw the cutest chocolate lab puppy. Who can resist a face like that?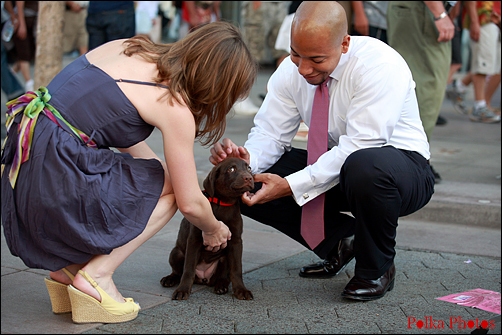 Mackenzie and Allan are naturals.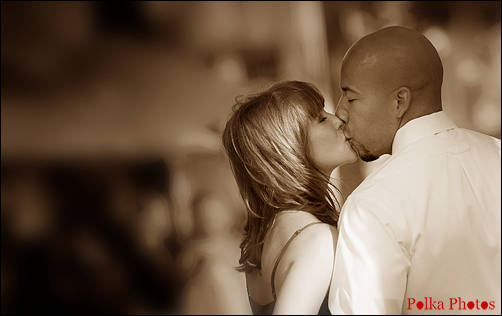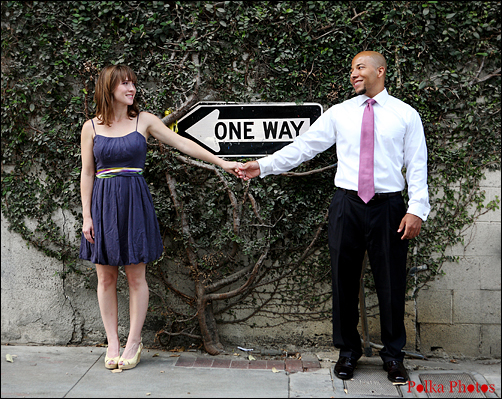 Quick stop by their favorite Santa Monica restaurant,
Anisette Brasserie
. I wanted to give these photos a more vintage, dreamy feel.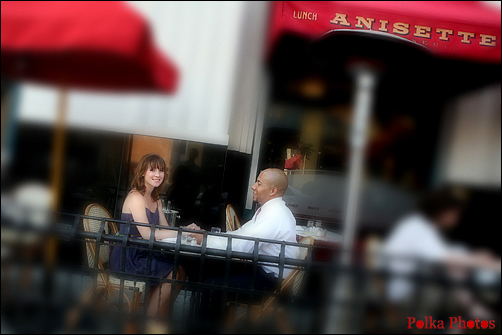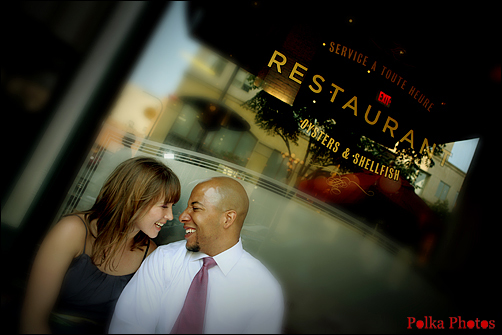 I love the shadows!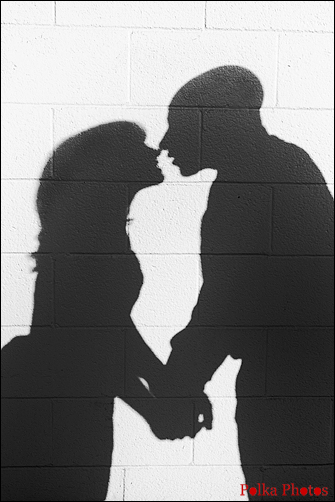 The cute couple did a quick change of clothes for a different look. They are so adorable!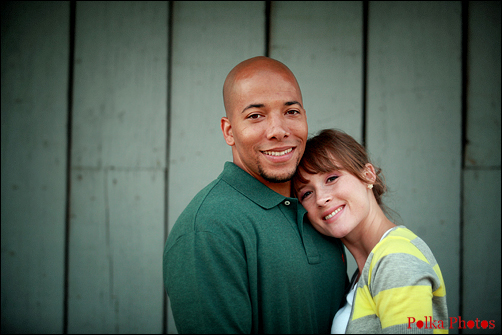 We headed toward the pier.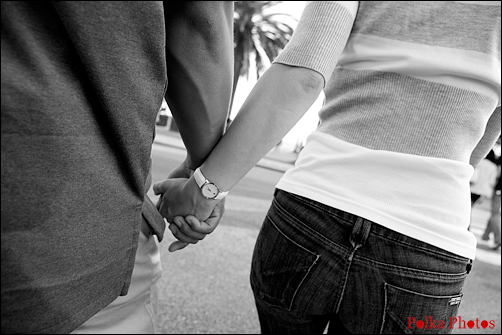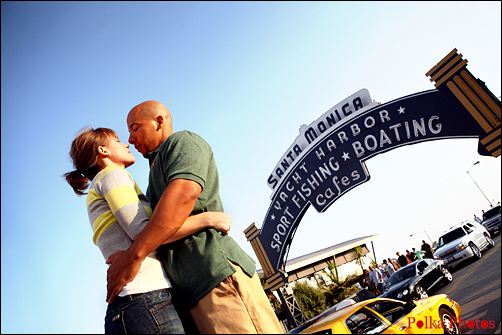 Awwww!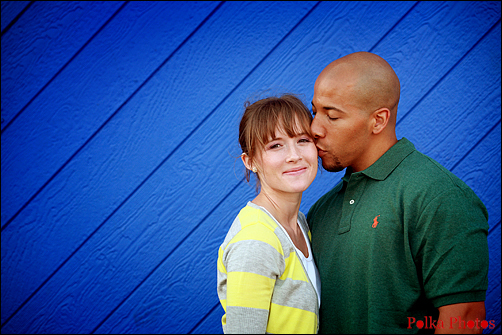 The many faces of Mackenzie and Allan...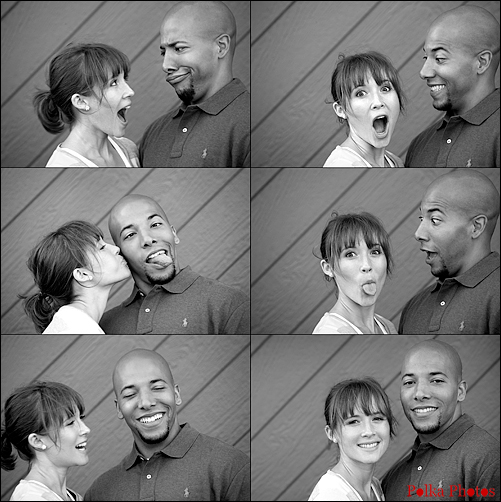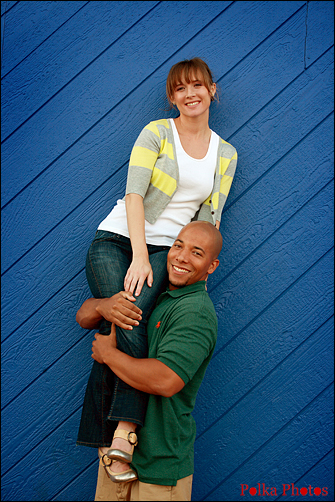 The sun was quickly setting.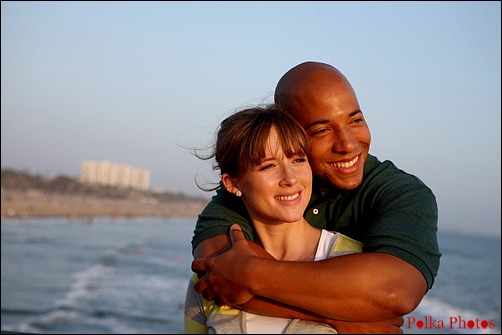 Pier with a view...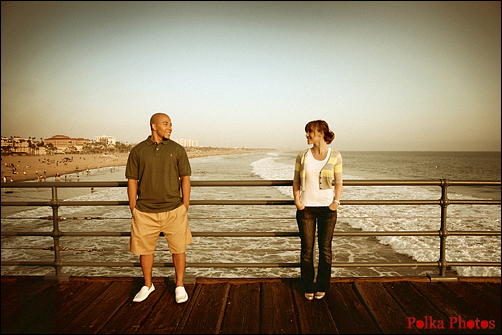 I wanted to shoot this a little differently. What do you think?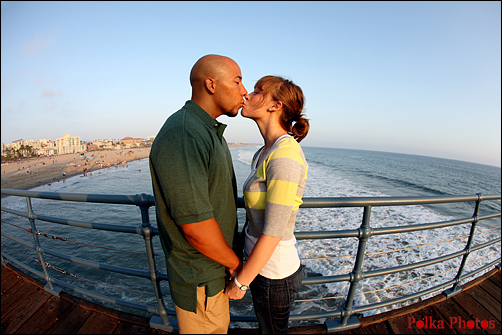 I decided to give one of the photos a vintage postcard feel. I know there are Photoshop actions that accomplish a similar result, but each of my images is custom made by me. I may put together actions for my own use but I like the creative aspect of deciding what mood each photo should have.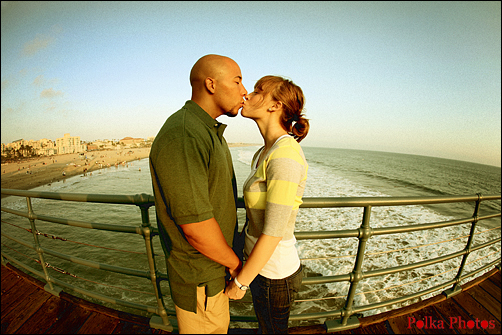 Mackenzie is truly a Polka Photos bride - just look at her toenails!!!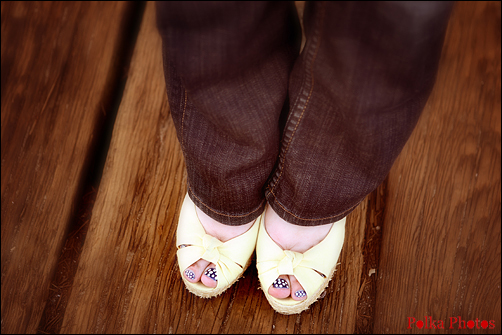 We went down to the beach for a couple of quick photos.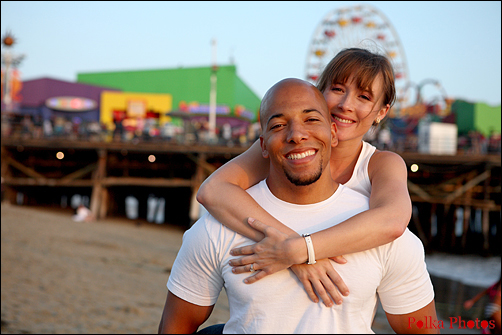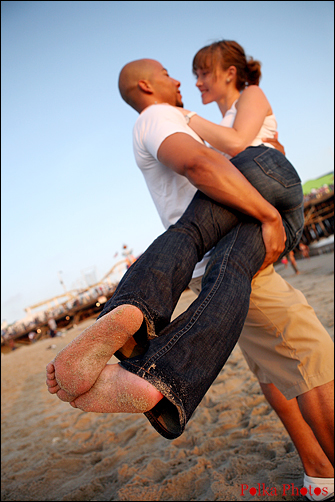 Michael took this gorgeous shot of the ring in the ferris wheel.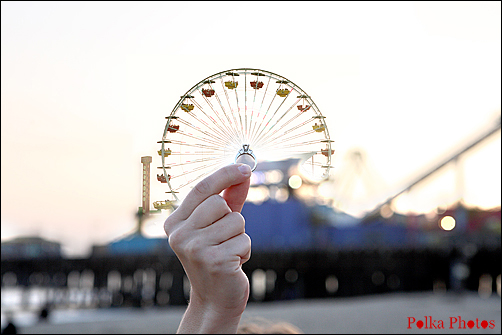 Then it was time to say good night. Thank you for an awfully fun engagement portrait session! We can't wait for your wedding next year!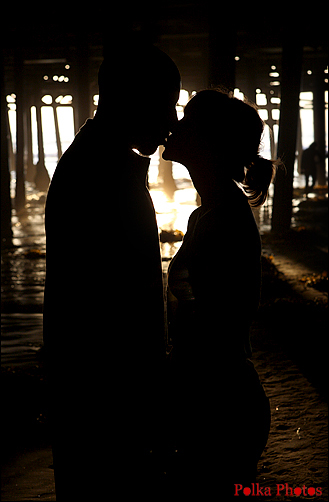 Labels: engagement, Santa Monica

---