Congratulations Melissa & Mark!
Chula Vista, California
When Melissa and I first spoke over the phone, she told me she didn't want the standard wedding photos. That sounded great to me since I'm not a traditional wedding photographer. We did take some formal photos, but most of the photos were candids taken throughout the day. Those are my favorites - the shots that capture a particular moment, a glance, a shared laugh, wiping away tears of joy. So without further ado... here's the Happy Couple and their Day.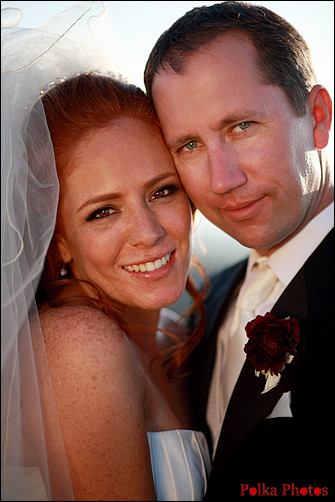 I start the day taking getting ready photos at the bride's parent's house and their dog insists on having her picture taken.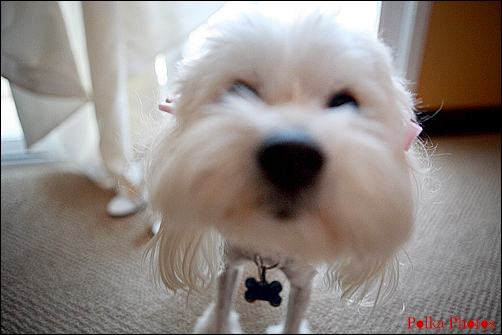 I adore these shoes by
Nina
!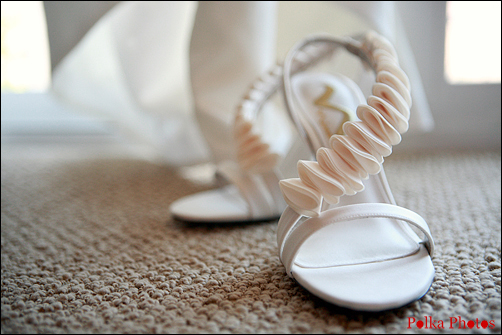 The flowergirl sneaks a peek as Melissa's grandma buttons up her wedding gown.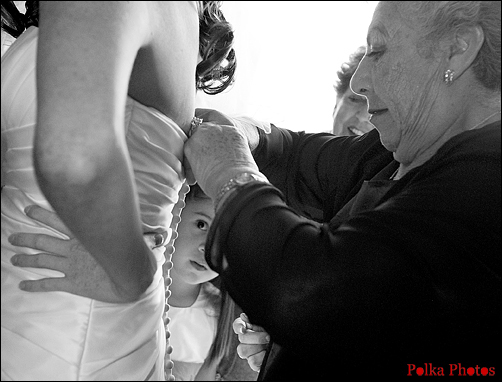 Finishing touches and the bride is ready to go.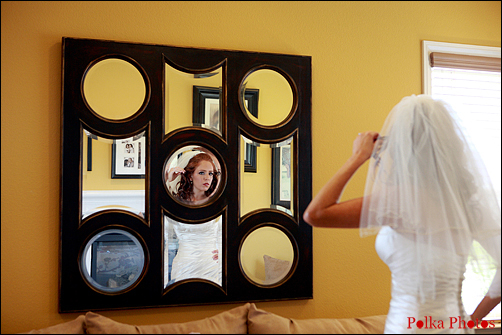 Mark's mom pins his boutonniere.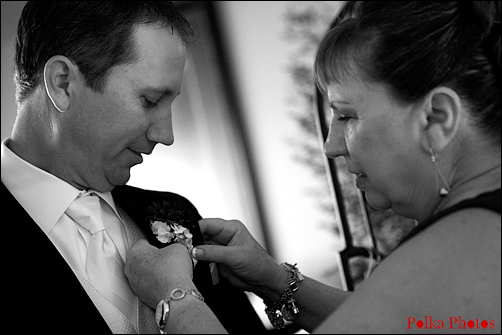 Melissa's dad walks her down the aisle.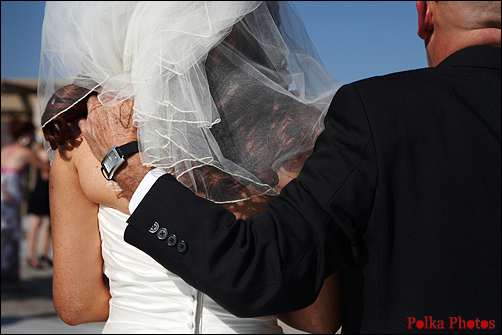 Mark and Melissa wrote their own wedding vows and I must say they are the funniest I've ever heard. Melissa promises her husband-to-be that she will let him go fishing anytime.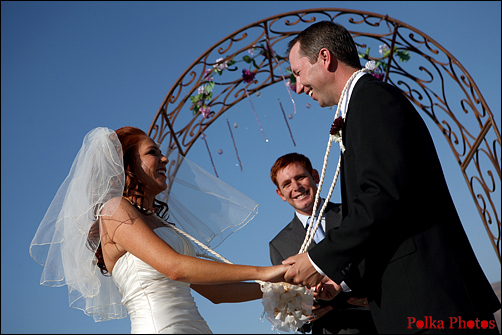 The bride's mom and dad get a little emotional.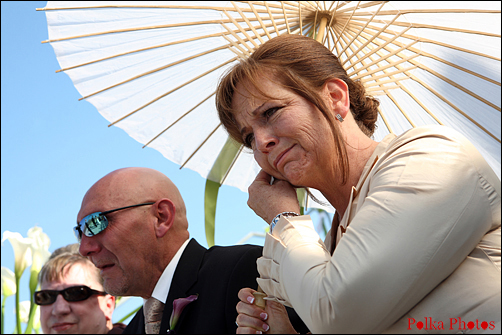 The flowergirls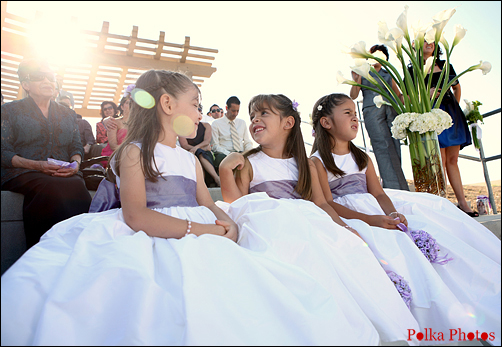 Michael captured this photo of the First Kiss from the top of the amphitheater...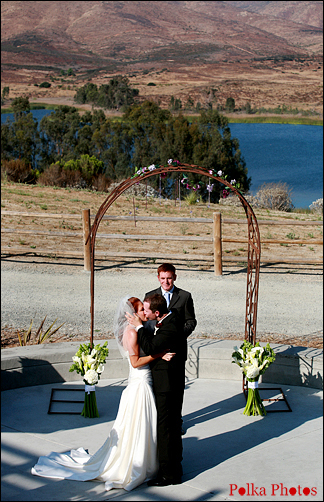 and this is mine from the very bottom.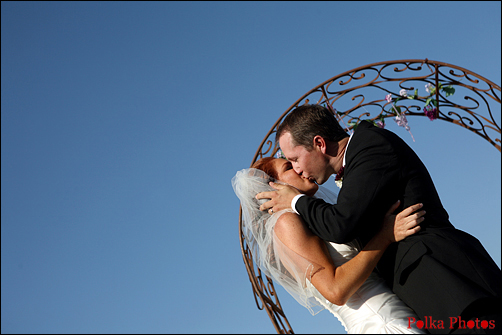 Congratulations!!!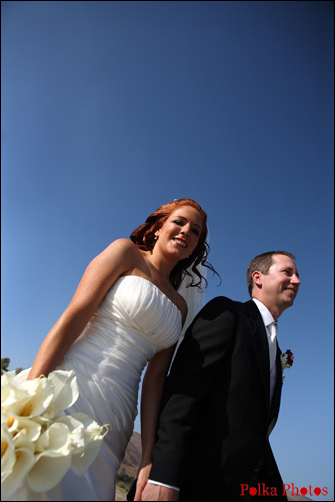 Melissa's grandma gives her a hug.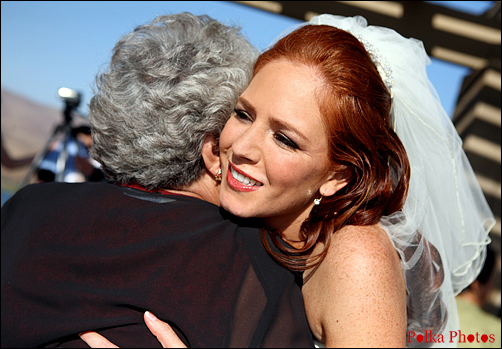 Then we're off to take some newlywed photos.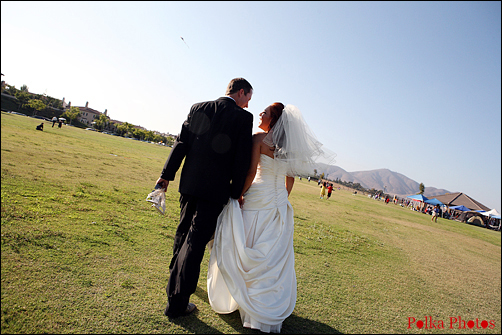 Which of these two shots do you prefer... the top one taken with a 24mm wide-angle from right behind the couple, or the bottom taken from a distance with 190mm telephoto???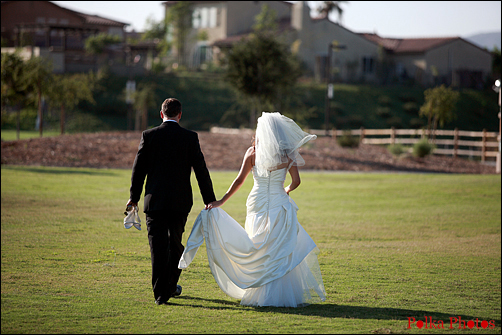 Labels: intimate wedding, San Diego, wedding

---