Congratulations Cristina & Juan!
Long Beach, California
The lovely Cristina and equally lovely Juan were married at the
El Dorado Park
golf course. The couple planned a beautiful and intimate wedding with their closest friends and family.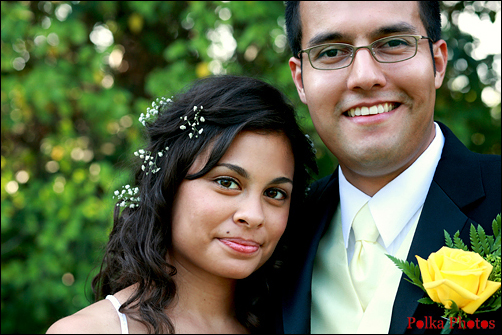 The bride chose yellow as their wedding color - which reflects the couple's sunny personality.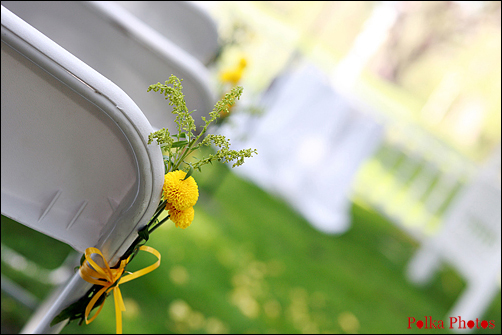 Cristina's dad walks her down the aisle.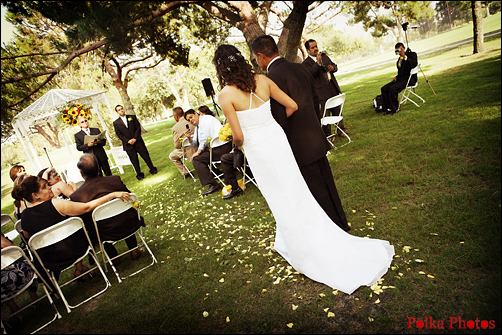 The pair holds hands during the ceremony.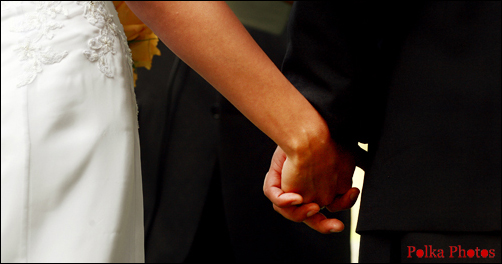 I love the yellow petals decorating the aisle.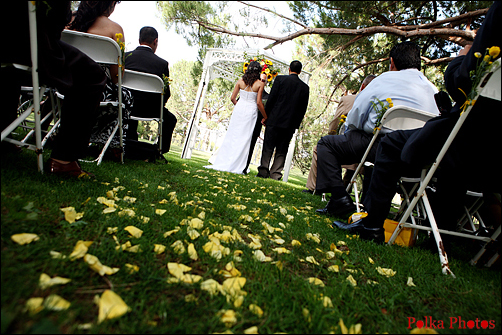 Juan looks so serious as Cristina says her vows.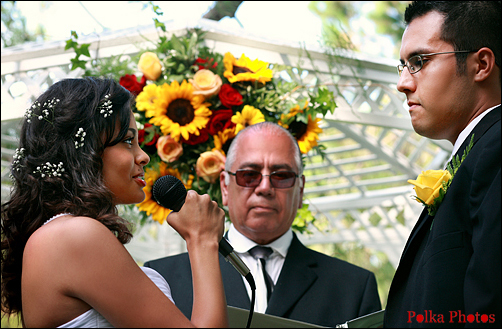 Instead of a traditional ring pillow, the couple tied the rings onto a yellow ribbon. Cristina and Juan pull the ribbon from each end, undoing the bow and sliding the rings off.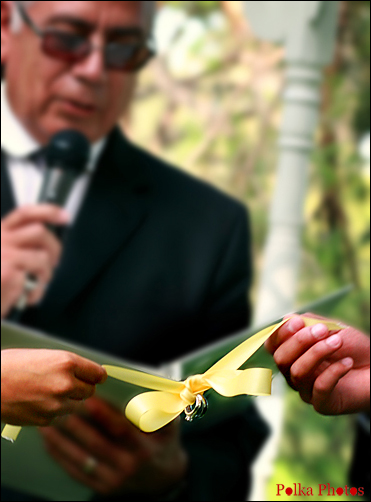 Juan places the ring on Cristina's finger.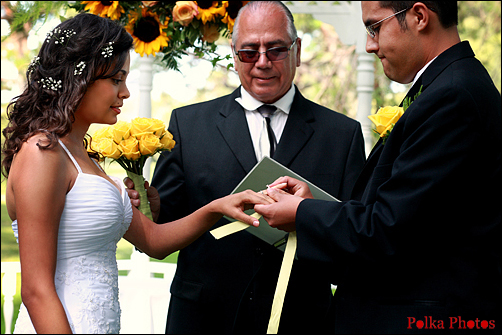 The bride's dad says a prayer for the couple.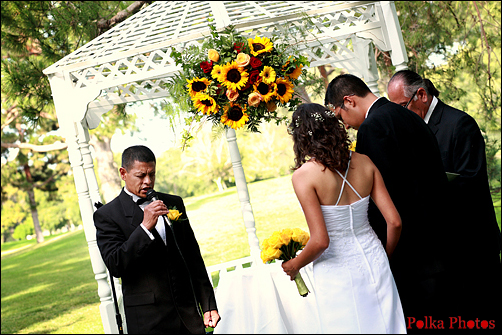 The Kiss!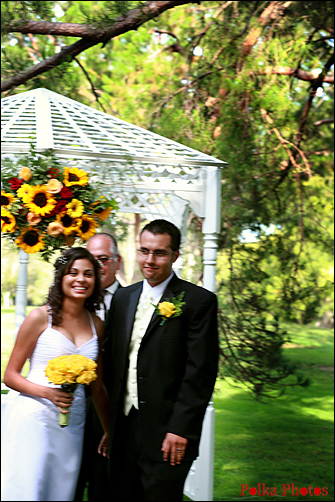 Everyone runs over to congratulate the newlyweds.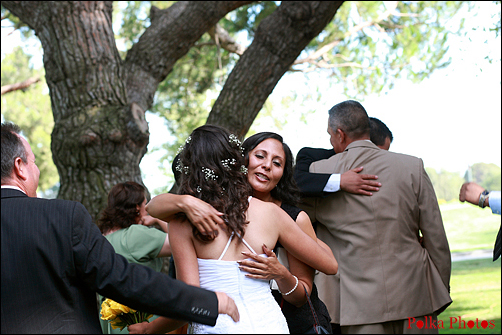 Cristina and her mom...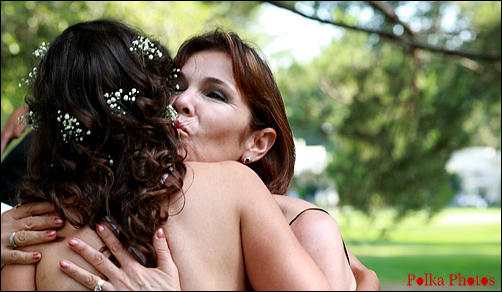 Say cheese!
After photos we all walk over to the reception site.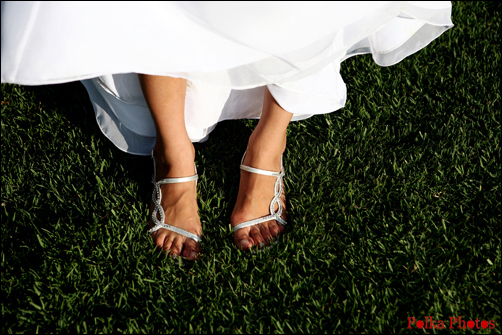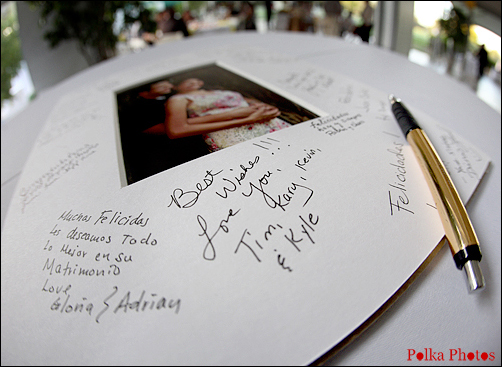 Prayer before dinner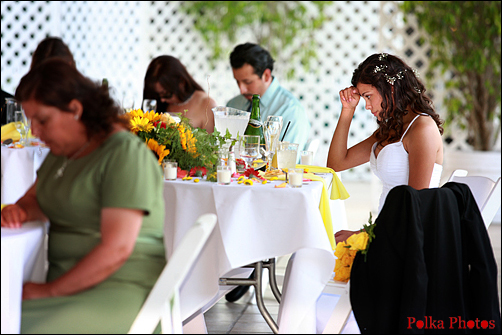 During dinner
Rico Espinoza
plays tunes ranging from Gipsy Kings to Buena Vista Social Club.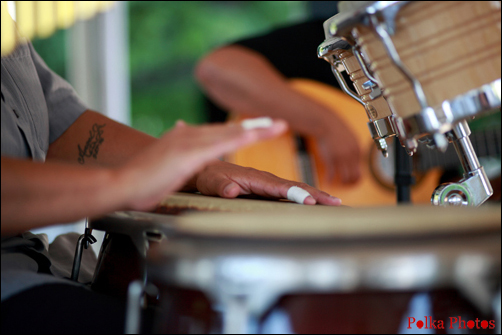 Mmmm cake!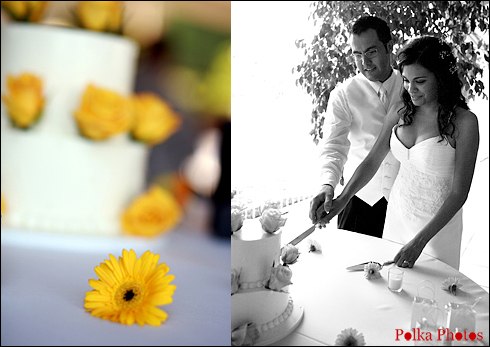 Cristina fights Juan off as he tries to smash some cake on her face.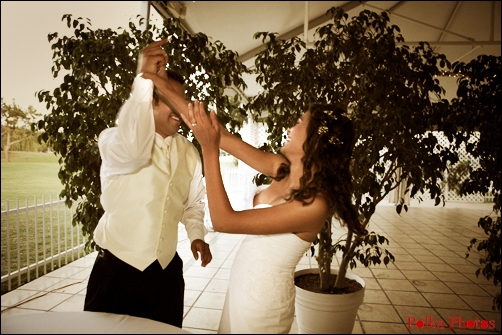 First Dance....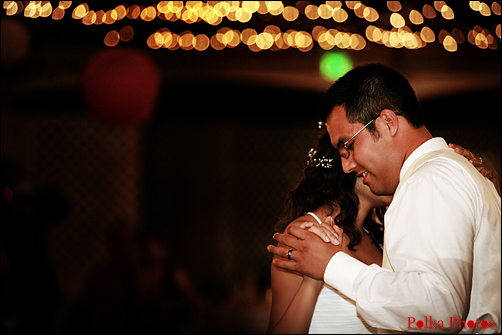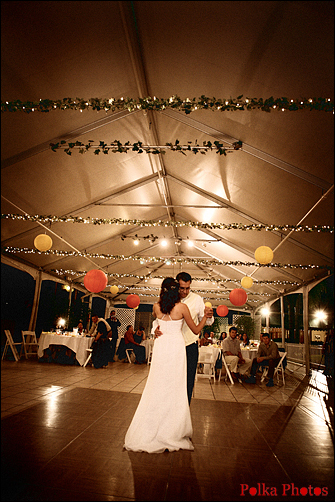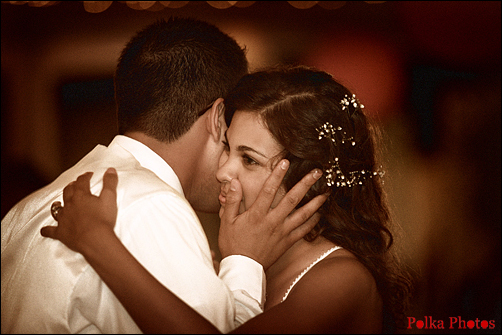 Mariachis !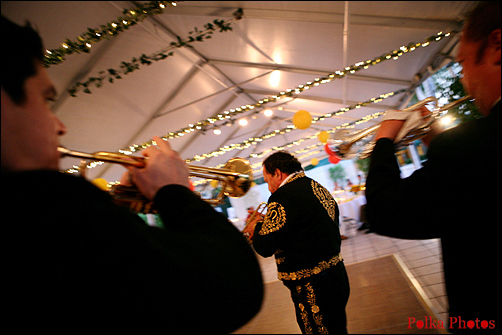 The party keeps going...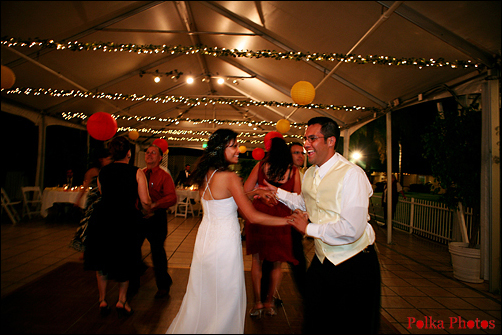 ... well into the night.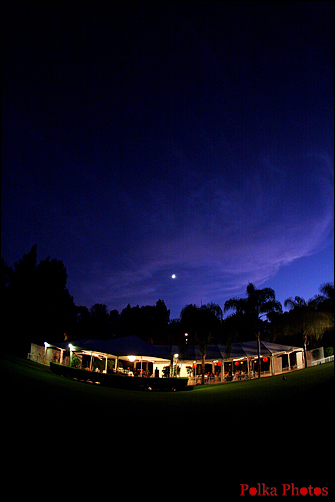 Congratulations Cristina and Juan! Thank you for being such gracious hosts. Cristina, when your aunt gave her toast she said you were kind and that she had never seen you angry. I knew exactly what she meant although I had only met you a few times (and my understanding of Spanish is limited).
I wish you all the best!!!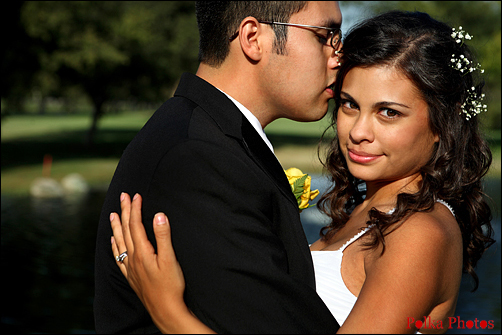 Labels: intimate wedding, Long Beach, wedding

---