Postcards from the Ledge
Los Angeles, California
The wedding day is always super busy. Some couples decide to have a
Day After
portrait session to capture some one-of-a-kind images. I wanted to capture a unique image for Tony and Claudia ON their wedding day. It took some planning. Michael and I scouted out this location before hand. I rented a
2X tele-extender
which turned my 70-200mm lens into a 140-400mm. While I set up down below, Michael led the bride and groom to the edge of the cliff. It was more difficult then I thought to hold the lens steady but this shot was definitely worth the effort!
Here is a crop from the original.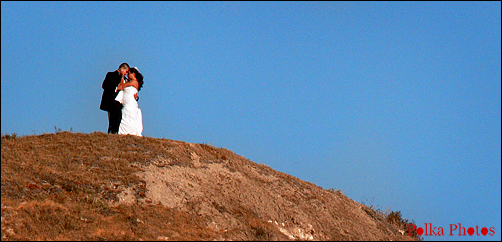 Thank you Claudia and Tony for a wonderful time!!! And Congratulations!!!

---