Congratulations Kim & Ryan!
Yosemite, California
Kim and Ryan live in the Monterey area, but their family and friends live all around the Bay area. So they decided to have a destination wedding at the beautiful
Tenaya Lodge
in Yosemite. Their wedding was absolutely breathtaking!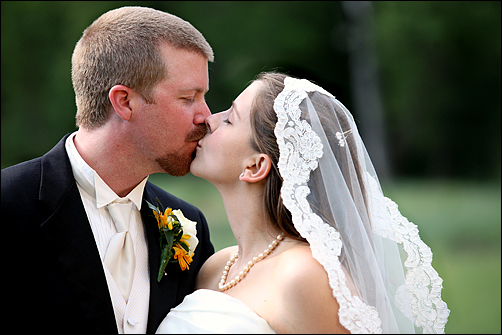 They put a lot of effort into their wedding details, even building the wedding arch themselves. Kim's cousin Sara did an awesome job designing all of the stationery from the invites to the programs to the table numbers. The bride's bouquet was wrapped in her grandmother's handkerchief.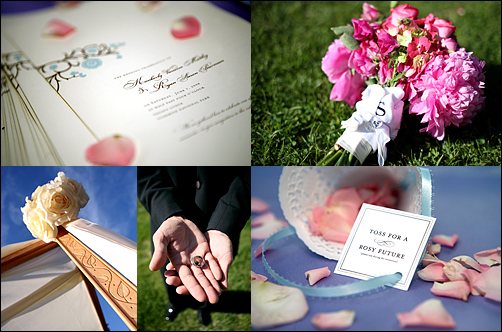 A backdrop of pine trees listen as Kim and Ryan say their vows.

Kim's face is so expressive. There were a couple of times when she looked as if she was trying not to cry.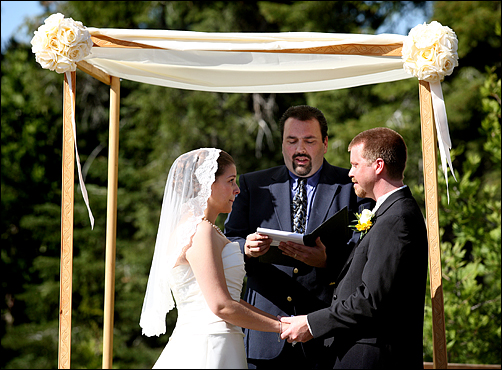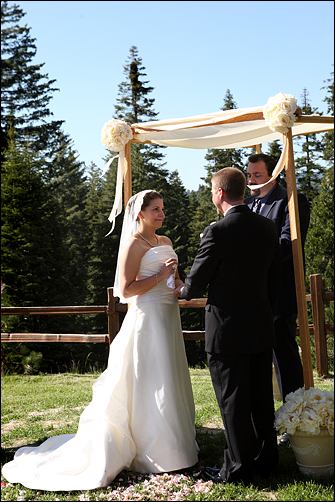 I love the maid of honor's face in this photo - she looks so happy for the couple!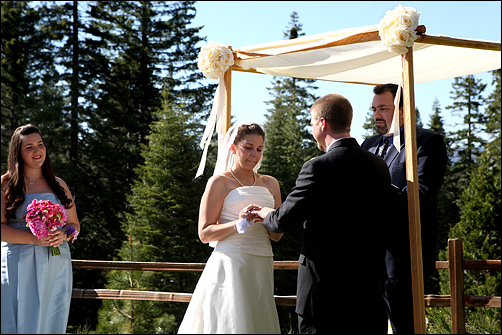 My favorite first kisses last for lots of photos!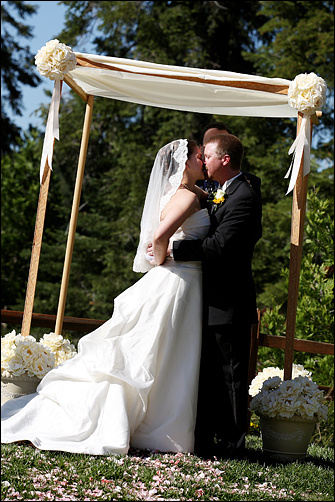 Although I loved the colors, I could see this wedding toned all in sepia tone.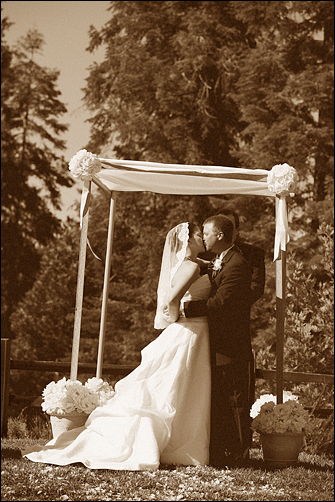 The happy couple!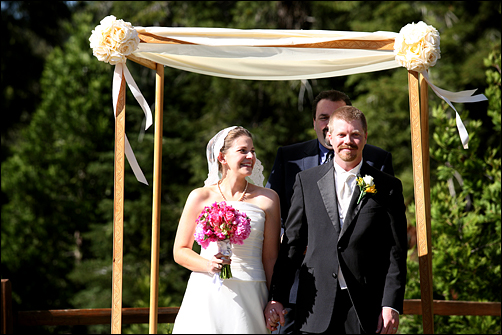 Kim's mom (on the left) jubilantly throws rose petals at the newlyweds.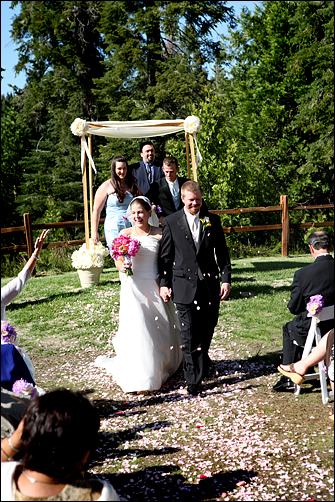 And here's Kim and her mom right after the ceremony.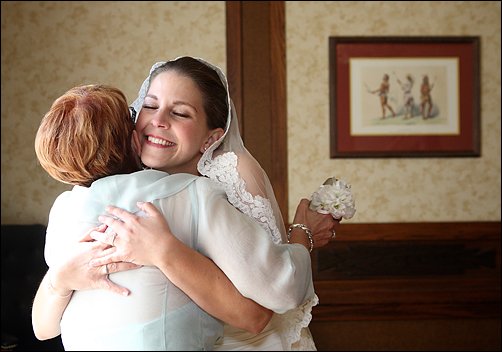 While the newlyweds and bridal party hung out in this meeting room I stayed in the background. I love it when everyone forgets I'm there - my favorite photos are the ones with real emotion.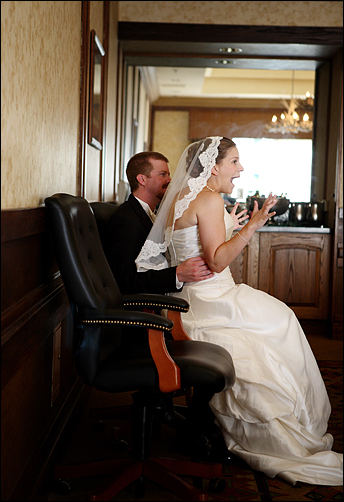 I caught this shot in the mirror.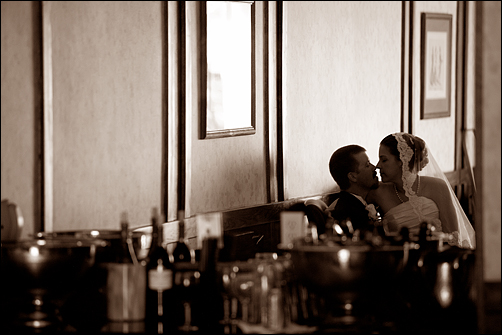 The girls are ready to party!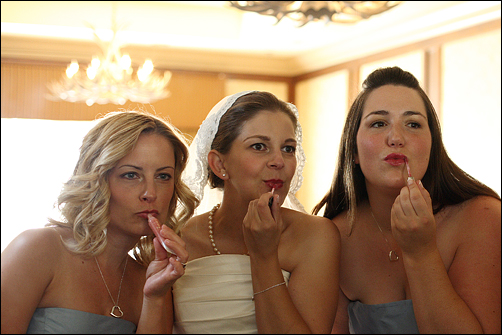 Labels: destination wedding, wedding, Yosemite

---