Dominican Reception
Punta Cana, Dominican Republic
Selina & Steve held their reception at one of the beachfront restaurants where we had Caesar salad and yummy Chateaubriand.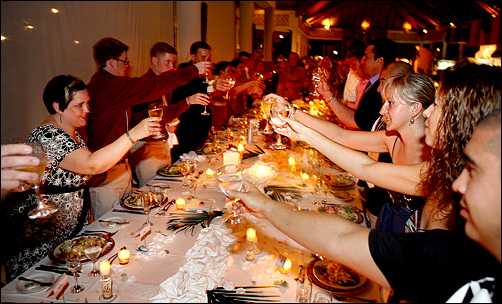 After dinner, the newlyweds had more fun planned for their guests. We all met in the lobby...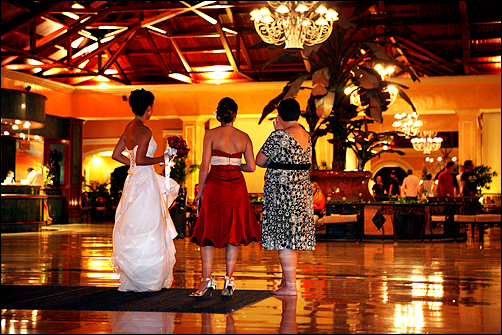 ...and boarded a bus that took us to...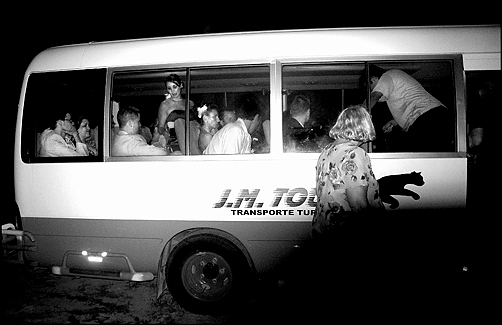 ...Jellyfish Beach. Then we...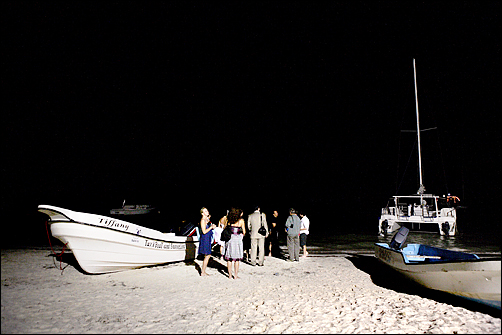 ...took a little boat...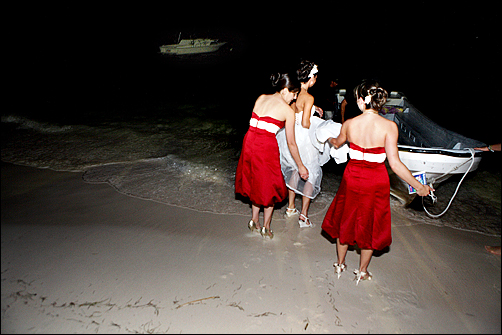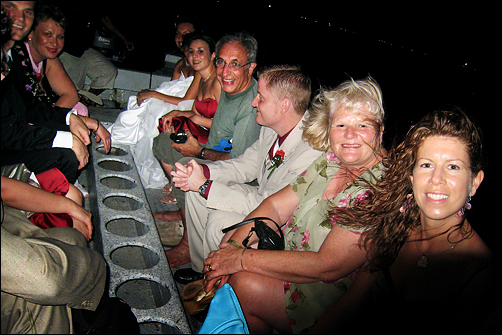 ... that took us to a bigger boat where the party was just starting!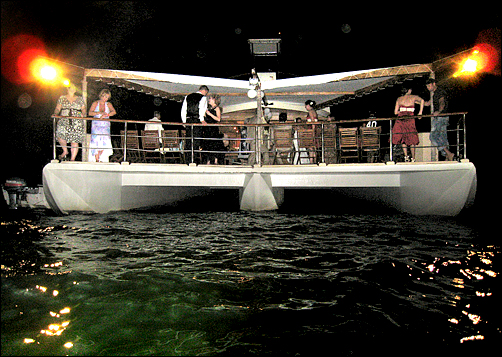 As we pulled away from shore all we could see were the brightly lit hotels and beaches.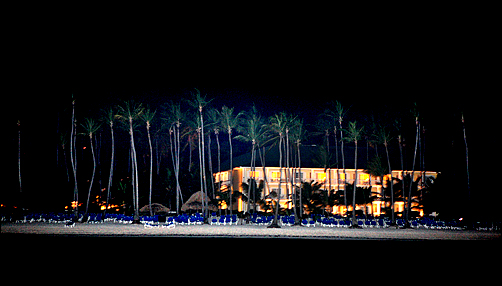 It was a gorgeous night with the warm salty wind blowing through our hair.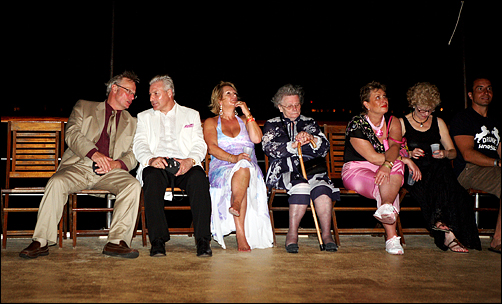 Selina and Steve took to the floor for their first dance.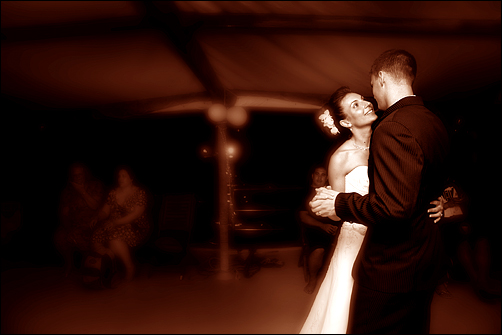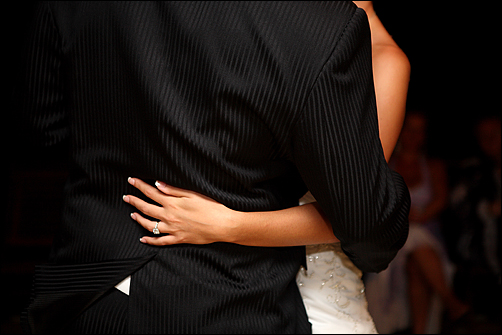 Pure happiness.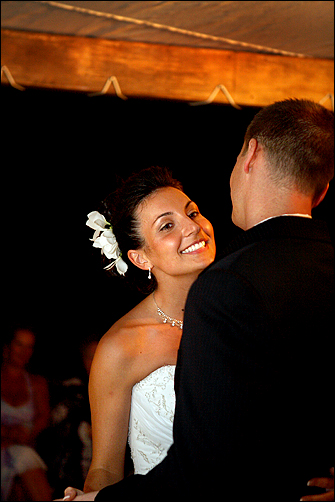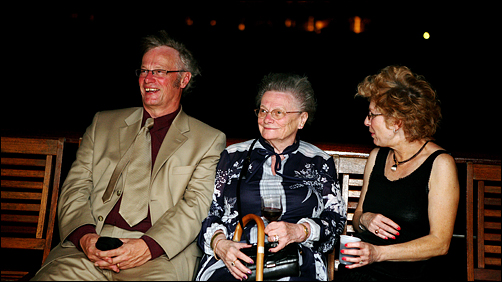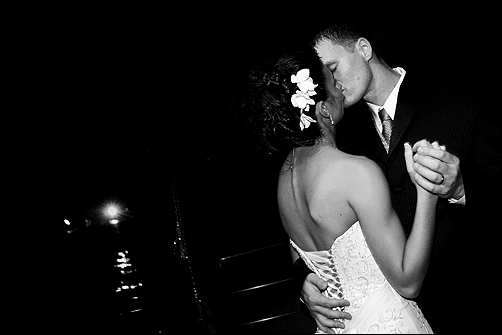 The boat docked by a tide pool where the guests could go swimming...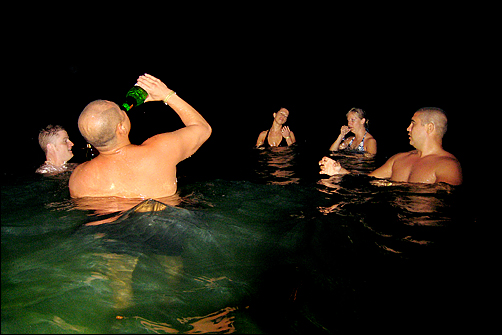 ...and drinking, it was occasion to celebrate after all! Michael swam out there and took some photos with the underwater camera.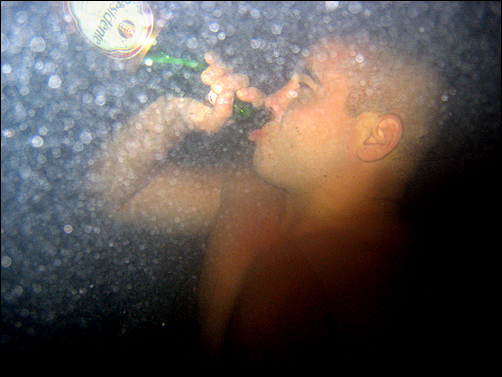 Meanwhile the other guests danced the night away on board.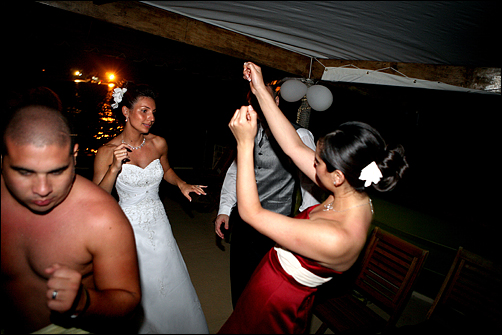 Selina's mom found a quiet place to relax.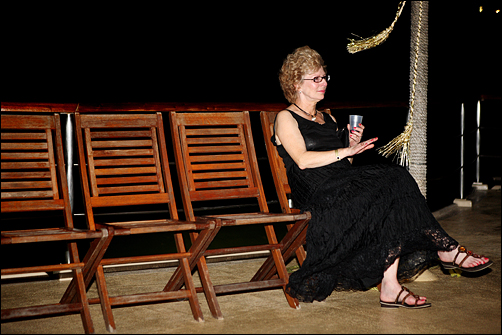 All too soon it was time to head back...

... and say goodnight.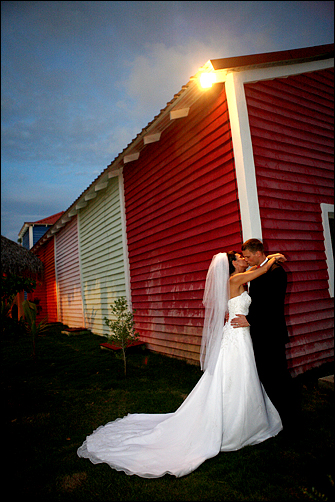 Thank you to Selina and Steve for an incredible time. Steve kept checking in with us all night to make sure we were having fun. We loved meeting your family and friends and were very touched by the love they so obviously have for you both.
Labels: boat, destination wedding, Dominican Republic, Punta Cana, wedding

---