27 Hours in Vegas
Las Vegas, Nevada
Michael & I headed out to Vegas for the annual WPPI - that's Wedding & Portrait Photographers International - convention and tradeshow. The show was simultaneously a photographer's dream & worst nightmare. Rows and rows and rows of printing samples, albums, software, courses... and on... and on. We were limited on time so we practically ran through the show. I did find a couple of new additions for the studio... stay tuned for details.
The best part was a morning course presented by
Michael and Anna Costa
, awesome photographers from Santa Barbara.
The worst was the hour-long wait to check into the Sahara. But at least the view was pretty cool once you looked past the parking lot.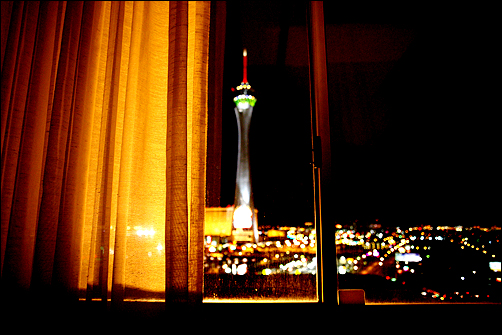 Labels: Las Vegas, travel photography

---